Stay 8 Nights for Diamond Elite Status with IHG One Rewards Fast Track (Targeted)
PointsCrowd is a community-supported platform. When you apply for a credit card, make an order, or otherwise interact with the advertisers through the links on this page we may earn an affiliate commission. This helps us maintain and develop the platform further at no cost to you.
Earn Diamond Elite status with IHG One Rewards with only eight qualifying nights in a new fast track promotional offer. Valid for the promotional period February 15 to March 31, 2023, IHG has made it much easier to attain its highest elite status to enjoy perks through the end of 2024. Take advantage of this exclusive offer to get max IHG point bonuses and more.
IHG Rewards Diamond Fast Track Offer
Earlier this year, IHG announced fast track offers for members to earn Gold Elite and Platinum Elite with two and five nights, respectively. This newest offer is an incentive for IHG One Rewards members not to stop there but to continue to earn the highest elite status tier.
Eight qualifying nights during the promotional period will earn Diamond Status. It significantly reduces from standard requirements of 70 qualifying nights or 120,000 qualifying points. For comparison, the lowest tier Silver Elite status takes 10 qualifying nights.
With the promotional period ending March 31, 2023, members can enjoy at least nine months of Diamond Elite benefits—although rewards start as soon as they achieve the status.
Only qualifying nights count towards the eight nights to earn Diamond Elite status in this fast track offer. Here's what you need to know about the qualifying nights.
Details About the Diamond Elite Fast Track Offer
Only IHG One Rewards members can participate in the Diamond Elite fast track offer. Register to become a member for free here. Members must also register for the fast track promotion before earning qualifying nights towards Diamond Elite status.
Qualifying Nights are determined by stays at many of the 6,000 IHG Hotels & Resorts and Mr and Mrs Smith Properties. Nights booked at the following properties are EXCLUDED from earning qualifying nights:
Iberostar Beachfront Resorts
Six Senses Hotels, Resorts & Spas not part of IHG One Rewards
All nights must be booked and stayed within the promotional period—double booking on a single night only earns one night. Rooms must also cost a minimum of $30. IHG One Rewards members cannot book stays using reward nights or Points + Cash.
Lastly, all reservations must be made directly on IHG.com. Reservations made on third-party booking sites do not count toward qualifying nights.
Diamond Elite Status Perks through 2024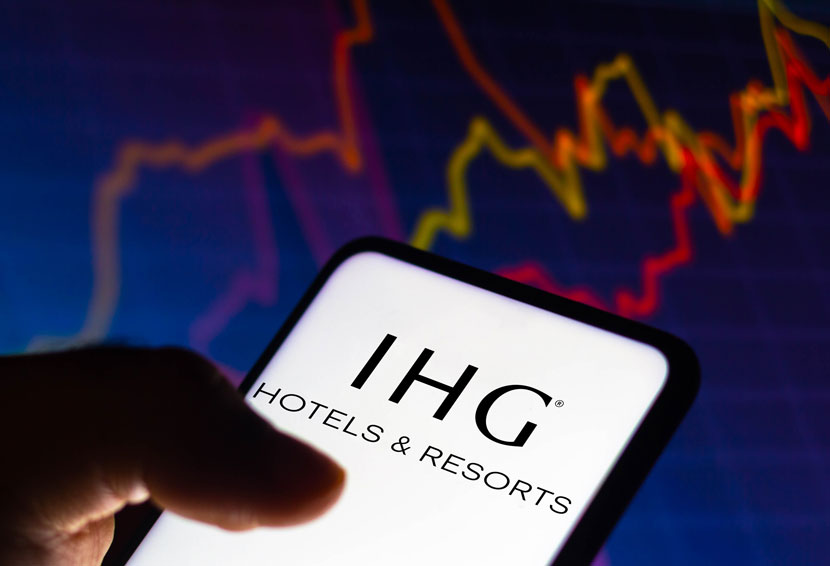 This fast track offer is the best time to earn Diamond Elite Status with the IHG One Rewards loyalty program. There is lots of time to enjoy point-earning rewards and other elite status benefits, with status valid through the end of 2024.
Here are some of the benefits available to Diamond Elite status members:
100% Bonus Point Earnings
Earn Points for Reward Nights – no blackout dates
Points Don't Expire
FREE Welcome Gift – complimentary breakfast, points, or drink/snack
Exclusive member rates and promotions
Reward Night Discounts
Early check-in (subject to availability)
Late check-out until 2 PM (subject to availability)
Dedicated Diamond Support
Access to benefits of Club, Silver Elite, Gold Elite, and Platinum Elite
The Diamond Elite fast track promotion does not include IHG One Milestone Rewards. These exclusive rewards are only available after meeting standard qualifying nights, up to 100 nights per calendar year.
How to Get Fast Track Offer
The promotional period has already started to begin earning qualifying nights towards Diamond Elite status. Here's how to join the fast track promotion:
Register for the promotion here
Book stays with qualifying IHG properties via IHG.com
The Diamond Elite status fast track promotion is targeted to select members. Only these members can participate, and the promotion cannot be transferred to other members.
Final Thoughts
IHG One Rewards members can quickly earn their way through elite tiers with the latest elite status promotions. Register today to complete just eight qualifying stays, and members will have Diamond Elite status rewards until the end of 2024. With max point bonuses and other rewards, it's an excellent way to maximize IHG One Rewards.