Marriott New Pricing Transparency to Include Resort Fees
PointsCrowd is a community-supported platform. When you apply for a credit card, make an order, or otherwise interact with the advertisers through the links on this page we may earn an affiliate commission. This helps us maintain and develop the platform further at no cost to you.
Price transparency in the travel industry is always a big issue that Marriott intends to solve with a new update released this month! Many travel platforms have misleading pricing, such as seeing additional taxes and fees on flights only on the booking confirmation page and resort fees tacked on to hotel bookings that go unmentioned until you're almost done with your reservation. Marriott wants to make your travel planning easier by including certain fees in their displayed prices so that it's no surprise during booking.
See Full Rates With Taxes and All Fees
Marriott has now introduced transparent pricing to reveal costs otherwise hidden from its users. The chain was part of a 2021 lawsuit regarding its deceptive pricing, which resulted in a settlement to update its display policies. Better late than never because it experienced a recent fine over the delays. However, these changes are now available to comply with the terms.
Here's what you can expect with Marriott's new pricing transparency:
See the full rates, inclusive of resort fees, in pricing displays when booking
Get a breakdown of what's included in resort fees
Call centers must include resort fees with price quotes
Sorting search results by price will also include resort fees
How to See Transparent Pricing
While Marriott has honored its commitment to making pricing more transparent, it still found a way to work around it to still mislead those searching for hotels. Transparent pricing is not the default search option and must be selected to see the true price of the hotel.
In Marriott's search results, users must check the box marked 'Show rates with taxes and all fees' to see the prices listed with resort fees.

Furthermore, the Review Reservation Details page has a tab called 'Summary of Charges.' Clicking this tab reveals the exact charges included in the resort fee. These fees are not optional and are required for all guests booking rooms, regardless if you use them or not.

What are resort fees?
Many travelers get confused with resort fees, especially when they aren't as transparent during booking. These fees are for any amenities offered by the hotel. A few popular amenities that the fee covers include:
Gym/fitness center access
Wifi
Parking
Beach access
In-room safe
Shuttle Service
Concierge Service
The more amenities a hotel offers, the higher the resort fee. Most fees are estimated between $9-95 per night.
Resort Fees for Award Stays
Marriott recently changed award stays rates to align its dynamic pricing with peak season rates. One thing to note when booking hotels using points is that the points/stay does not change even after checking the box to show all taxes and fees (although it shows a change in the dollar value per night). This is because the points you spend on a night's stay at Marriott hotels are already all-inclusive of any additional fees.
Default pricing display (no fees included)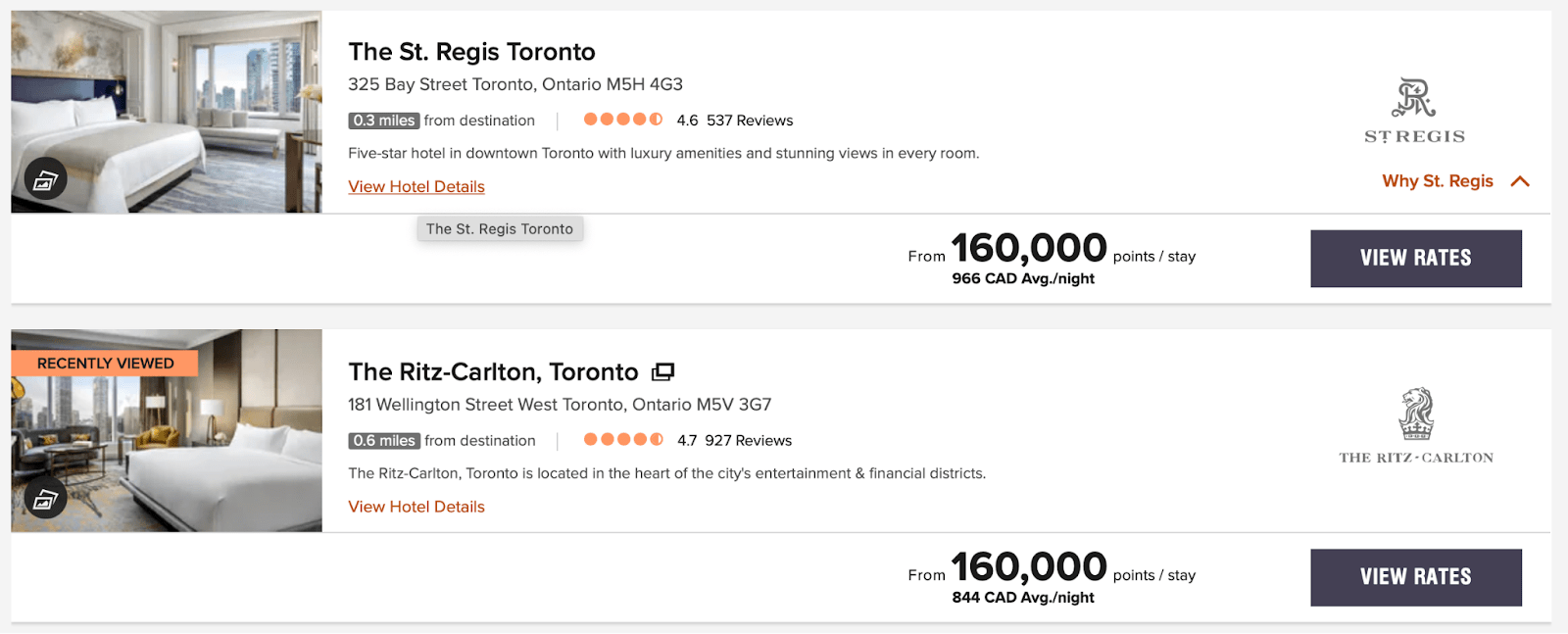 Results with resort fees included in pricing display–points/day stays the same while average price per night changes.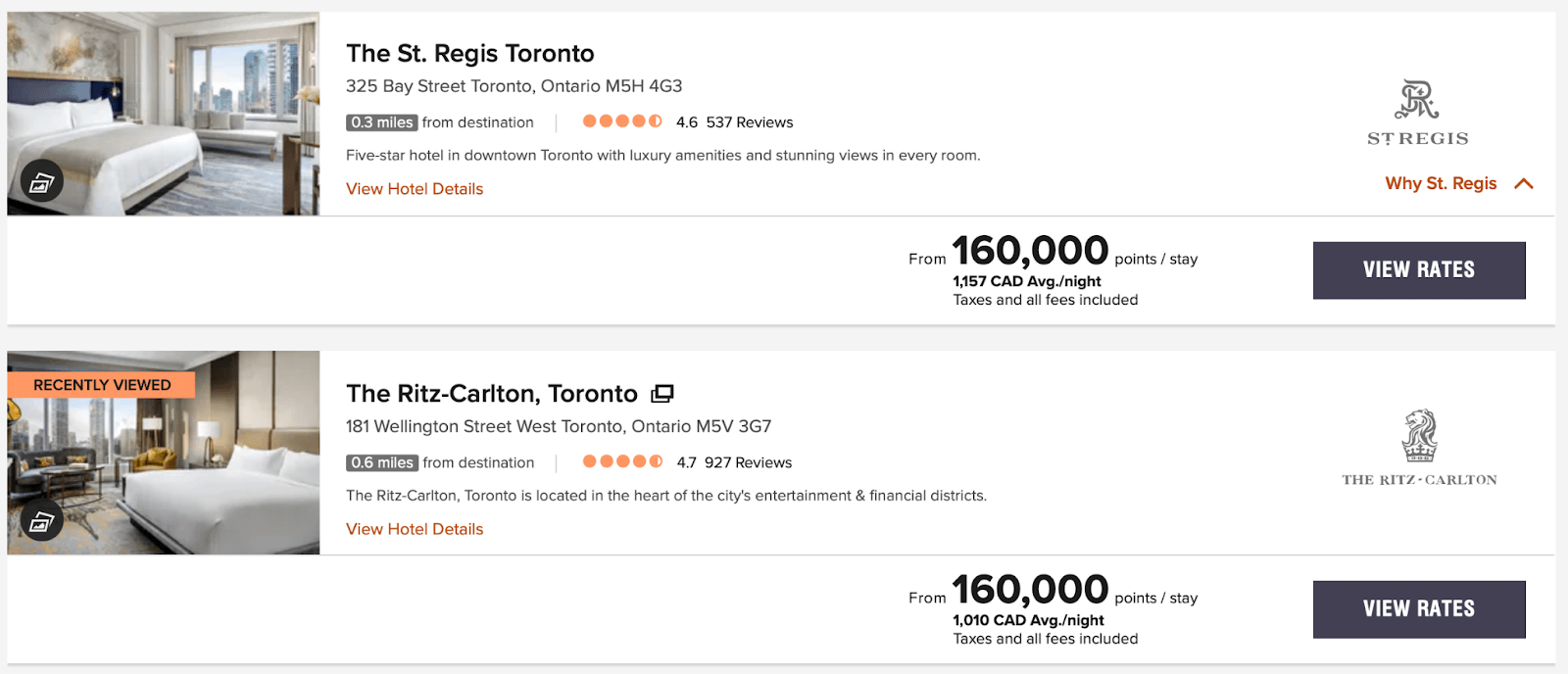 Final Thoughts
Transparent pricing benefits the traveler to better understand their total costs during booking and exactly what they're paying for. Although resort fees aren't optional, seeing the full rates while searching can change your decision-making process on which hotel to book.