JetBlue Introduces New TrueBlue Loyalty Program
PointsCrowd is a community-supported platform. When you apply for a credit card, make an order, or otherwise interact with the advertisers through the links on this page we may earn an affiliate commission. This helps us maintain and develop the platform further at no cost to you.
Airlines need travelers just as much as travelers need the airlines, and JetBlue has introduced major updates to its TrueBlue Loyalty Programs to show its customers their appreciation. So, whether you're a frequent flyer on the airline or not, all JetBlue travelers can look forward to a host of perks starting next Spring!
What's New?
Fasten your seatbelts and pull the strap tight because JetBlue's TrueBlue Loyalty program is about to take off in a major way! Air travel is more than just the in-flight experience, and JetBlue wants its customers to enjoy every aspect of travel. The new program update includes the following:
New Tiles tracking system
Perks Available for all TrueBlue Members
Expanded Mosaic levels
New Mosaic Perk You Pick
Get more use from TrueBlue Points
New Benefits to Barclays JetBlue Credit Card Holders
Here are details about these upcoming updates that will change how you fly and experience JetBlue.
New Tiles Tracking System
JetBlue is making it easier than ever to track your progress towards its elite Mosaic level in the loyalty program. Introducing Tiles, an updated system showing different milestones for perks on JetBlue.
TrueBlue members can earn and redeem tiles with flights and other travel activities to get more benefits. To reach the first level of Mosaic, members must accumulate 50 tiles. However, the benefits start with as low as 10 tiles. Tiles are earned based on dollars spent with the airline instead of how many miles are flown. Here are all the ways to earn tiles on JetBlue:
Receive one (1) tile for each qualifying travel purchase through your TrueBlue account
Hotels and Resorts
Car Rentals
Cruise bookings
Travel/Trip activities
JetBlue Tiles can also be earned using ANY JetBlue Credit Card. Cardholders will receive one (1) tile for every $1,000 spent on the credit cards.
Perks Available for all TrueBlue Members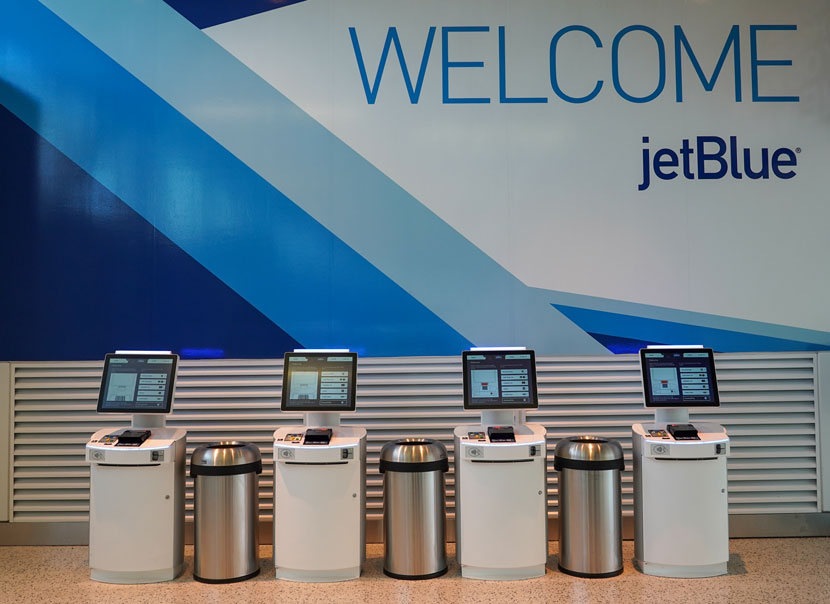 Thanks to the upcoming JetBlue Tile system, traveler perks with the airline start sooner than ever! All TrueBlue Members have access to select perks, regardless of whether you've reached Mosaic status.
While Mosaic level begins after reaching a 50 tiles milestone, JetBlue has created a host of 'You Pick' perks for every 10 tiles travelers accumulate. The different perks available for all TrueBlue members include:
Early boarding
Access to priority security at select airports
One complimentary alcoholic beverage during the flight (must be 21+)
Receive 2x TrueBlue points when purchasing a JetBlue Vacations package (one-time)
Receive 5,000 bonus TrueBlue points
Travelers can select one of the above perks at each milestone (10, 20, 30, and 40 tiles). The 50 Tiles milestone unlocks the Mosaic level, and all the above perks are awarded, in addition to new perks available in Mosaic status.
New Mosaic levels
Unlike other airlines, JetBlue currently has only one elite status level for its TrueBlue loyalty program: Mosaic. The upcoming program updates will introduce new levels based on the tiles system to provide even more benefits to its most loyal customers, called Mosaic Signature Perks.
Frequent JetBlue travelers can look forward to these upcoming Mosaic Signature Perks:
Mosaic 1 – level achieved at 50 tiles milestone
Priority boarding
Two free checked bags
Complimentary alcoholic beverage during flight
Access to Even More® Space during Check-In
Same-day rebooking
Priority security
Dedicated Mosaic check-in
Dedicated Mosaic support line and priority for chat assistance
Complimentary upgrade on Heathrow Express during flights to London-Heathrow Airport
Mosaic 2 – level achieved at 100 tiles milestone
Complimentary upgrade to Even More® Space during booking for up to 7" more legroom during the flight (based on seat availability)
Mosaic 3 – level achieved at 150 tiles milestone
Receive four (4) complimentary certificates for seat upgrades to Mint (some flight upgrades may require multiple certificates for Mint seats)
Mosaic 4 – level achieved at 250 tiles milestone
Receive two (2) complimentary certificates for seat upgrades to Mint
Receive four complimentary seats on BLADE helicopter NYC airport transfers between Manhattan and JFK or EWR airports
Mosaic Perks You Pick
JetBlue's travel perks don't just stop at tile milestones! It keeps the new benefits coming, with even more bonuses granted every time TrueBlue members reach a new Mosaic level. Members can choose one 'Mosaic Perks You Pick' at each milestone:
Receive FoundersCard Blue Membership to access 150+ benefits for travel and lifestyle – an exclusive offer for Mosaic Members only
Waive pet fees when traveling with your cat or dog ($125 value)
Receive a $99 credit on JetBlue Plus or JetBlue Business Card statements (one-time)
Get 20 bonus tiles
Receive 15,000 bonus TrueBlue points
Get priority access to Mint Suite on select flights (excludes Mint Studio)
TrueBlue Points
TrueBlue Points are as good as currency on JetBlue and remain a core part of the TrueBlue membership program. Even with the new addition of 'tiles,' the value of points remains unchanged and allows members to enjoy benefits such as:
Booking award travel on JetBlue
Purchase flights and vacation packages using TrueBlue points and cash combination
Earn 2x TrueBlue Points when booking via JetBlue.com or JetBlue mobile app
Combine points with family and friends for even greater reward benefits
TrueBlue members can earn points on all flights with JetBlue and qualifying flights on American Airlines. In addition, TrueBlue points never expire and can also be redeemed for benefits on American Airlines flights.
Barclays JetBlue Credit Cards
The JetBlue Card and JetBlue Plus Card are both issued by Barclays. These credit cards are popular with frequent JetBlue travelers who get to enjoy perks including sign-up bonuses of up to 40,000 TrueBlue points, anniversary bonus points, up to 6x TrueBlue points per $1 spent using the cards on qualifying purchases, inflight benefits, and more.
The future JetBlue TrueBlue loyalty program updates add even more benefits for JetBlue cardholders. It will introduce a Points Payback program during the Spring updates. It will allow cardholders to redeem TrueBlue points to receive a payback on all purchases of at least $25 (max $1,000 per year).
In addition to payback, JetBlue Business cardholders will receive Group A early boarding perks on all JetBlue flights.
Updating the TrueBlue Loyalty Program for Modern Day Travelers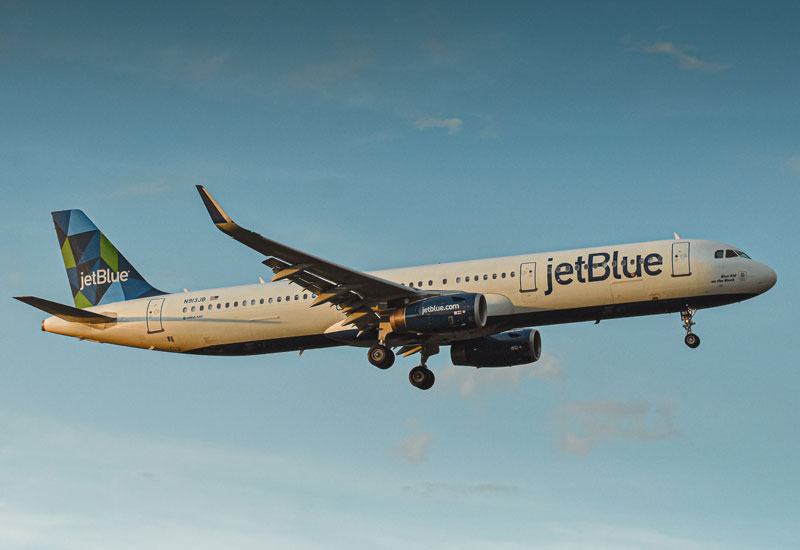 The JetBlue TrueBlue Loyalty Program recently hit its 20 year anniversary and has millions of members. Although it's experienced a few additions since its inception, it's a program that has largely remained unchanged since 2002—until now. These updates to the program represent a major uplift for members and show the airline adapting to a new era of travel. It's all about the customers, and JetBlue hopes to keep its loyal travelers satisfied, regardless of how frequently they fly.
In the official JetBlue Press Release, JetBlue CEO states, "Our loyalty program must serve the needs of the JetBlue customer today." Later, stating "We are evolving our loyalty strategy to deliver even more value for customers across our entire suite of travel products and partnerships."
JetBlue continues to reimagine modern-day travelers and their needs. Many new updates showcase increased traveler flexibility in choosing between perk options, introducing perks for not-so-frequent travelers and simultaneously giving plenty of excellent incentives for travelers who want the most premium experience when flying with JetBlue.
JetBlue Travel Perks For Everyone
With millions of travelers in the TrueBlue program and growing, JetBlue services travelers of all types—leisure, families, business, travelers with pets, frequent travelers, the occasional flyer, and many more. In an attempt to make an all-inclusive program catering to each traveler, the TrueBlue loyalty program has added more ways to personalize your experience on the airline.
According to JetBlue's Head of Marketing, Jayne O'Brien, "No two travelers are alike, which is why we've redesigned TrueBlue to let customers customize their perks as they soar toward Mosaic status, choosing the ones that are most valuable to them along the way." Following up that the upcoming upgrades will be "designed to meet the needs – and exceed the expectations – of more customers, whether they travel once a week, or just once in a while." via Press Release.
Loyal travelers on airlines are typically viewed as those who fly often. However, JetBlue has recognized a new segment of its members that don't travel so frequently but can still get access to unique perks much more easily attained. In addition, extending the perks to loyal TrueBlue members who travel on its partner, American Airlines.
Excited about the New TrueBlue Loyalty Program updates? Members can look forward to seeing the changes as soon as Spring 2023.
As JetBlue begins to introduce the new tile system, the current Mosaic-qualifying points will change to the equivalent value of tiles inspiring 2023. Once the transition to the new system is complete, members can begin using the Mosaic Signature Perks and 'Perks You Pick' benefits immediately based on their current progress for the year 2023.
Stay updated on the new TrueBlue program via https://www.jetblue.com/trueblue/meet-the-new-trueblue, providing news about the perk updates, important dates to remember, and registering for the TrueBlue program.