Capital One Rebrands Spark Travel Elite Card to Venture X Business Card
PointsCrowd is a community-supported platform. When you apply for a credit card, make an order, or otherwise interact with the advertisers through the links on this page we may earn an affiliate commission. This helps us maintain and develop the platform further at no cost to you.
Capital One refreshes the Elite Travel Spark Credit Card with a new name – Capital One Venture X Business Card. The new name still comes with the same great travel benefits. Let this premium travel business card spark the business travel inspiration for your organization and earn points to enjoy your time outside the office.
Released last year, the Elite Travel Spark Credit Card added a new way for Capital One members to enjoy rewards. It introduced Spark miles rewards instead of the standard cash-back options from other Capital One Business credit cards. Capital One has two travel credit card brands—the Capital One Venture and Capital One Spark—and the Venture collection just welcomed the latest Venture X Business Card, rebranding the Elite Travel Spark Credit Card.
For travelers looking to benefit from redeeming points for travel, it's a premium travel card designed for precisely that. So, if you have a small business, these are some reasons you should use the card for points rewards.
Redeem Points for Perks and Rewards with the Venture X Business Card
As you spend to grow your business, you'll also be increasing your rewards and points at the same time. Using the card for business travel expenses and other business charges can quickly add up the rewards with points multipliers, travel perks, and other features. Here's what makes the Venture X Business Card a premium travel card for earning miles toward travel:
Earn up to 10x miles on qualified travel spending
Get a $300 annual travel credit when booking through the Capital One Travel portal
Get 10,000 bonus miles every credit card anniversary (valued at $100)
Capital One Venture X Business Card gives many options for redeeming points for travel. Travel perks include:
Access to Capital One airport lounges
Complimentary Priority Pass membership for access to a network of 1,300+ lounges globally
Flexible rewards for booking flights, hotels, and more with Capital One Travel
Credit for TSA PReCheck or Global Entry application
Complimentary
Access bookings with Capital One Premier Collection
Reimbursement of 1 cent per mile for travel-related purchases or using Capital One Travel Center
Rewards with Capital One Travel Partners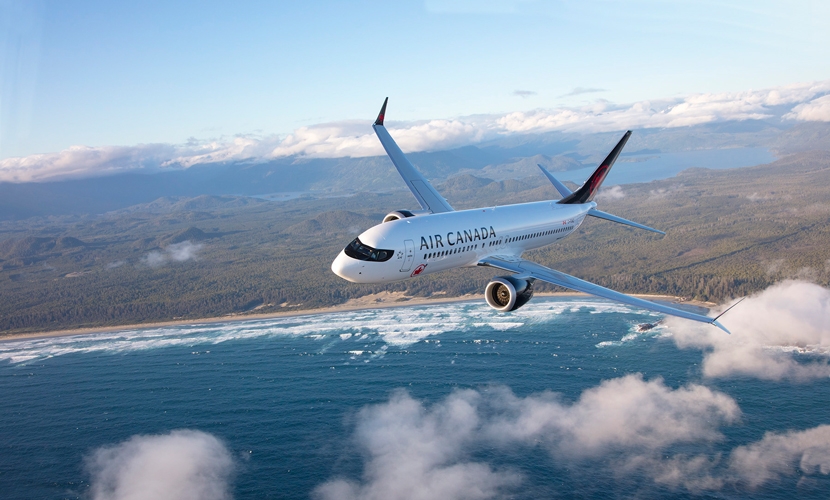 Earning miles with Capital One can turn into travel rewards with your favorite airlines and hotels. Capital One has more than 15 travel partners that let members exchange miles for rewards on their loyalty programs. Transfer your Capital One miles for miles/points with these travel partners:
| | | |
| --- | --- | --- |
| Points Transfer Rate | Travel Partners | Example |
| 1:1 points transfer | AeroMexico, AirCanada, CathayPacific, AviancaBritish AirwaysEmirates, AirlinesEtihad, AirwaysFinnairAir, France/KLMQantas, Singapore AirlinesTAP air, PortugalTurkish, AirlinesVirgin, AirlinesChoice | Transfer 1000 Capital One Miles to 1000 Choice Privileges Rewards points |
| 2:1.5 points transfer | EVA Air | Transfer 1000 Capital One Miles into 750 EVA Air Infinity MileageLands miles |
| 2:1 points transfer | Accor Live Limitless | Transfer 1000 Capital One Miles into 500 ALL Rewards points |
Table of Capital One miles exchange for partner miles
The Travel Credit Card for Small Businesses
The Capital One Venture X Business Card is for small businesses that frequently travel to take advantage of its travel-related rewards. It's comparable to the Venture X Rewards Card, the personal credit card version with nearly the same features, such as earning up to 10x miles and travel perks.
Unlike applying for a personal credit card, getting the Venture X Business card is slightly different. The credit card is only available through your business relationship with a Capital One relationships manager. Here are card terms and fees to consider before inquiring about applying for the Venture X Business Card:
Annual fee – premium annual fee of $395 per year.
Flexible Charge Card – spending limits based on business spending, credit history, etc.
Late fee – Pay a 2.99% monthly late fee on unpaid balances at the end of the month
Should you get the Capital One Venture X Business Card?
When it comes to points and travel rewards, the Capital One Venture X Business Card is an excellent choice. However, the premium annual fee of $395 and late fees can quickly cancel out the benefits if you're unable to meet the spending and fee requirements.
Capital One provides a free Rewards Calculator tool to estimate how many Capital One miles you can earn based on business spending. For example, $10,000/month spending on the card could earn 240,000 miles rewards every year, or $50,000 monthly spending for 1,200,000 miles rewards. As a result, small businesses with large enough operations can capitalize on the travel benefits.
Capital One has other business card offers for companies that don't need a premium travel card yet. Alternatively, earn and enjoy Sparks miles rewards with the Spark 1.5x Miles Select Card, which earns 1.5 miles on spending without an annual fee. Or the Spark 2% Cash Plus Card, which gives unlimited 2% cash back on spending.