New Priority Pass Lounge "The Club" Coming to San Francisco Airport (SFO)
PointsCrowd is a community-supported platform. When you apply for a credit card, make an order, or otherwise interact with the advertisers through the links on this page we may earn an affiliate commission. This helps us maintain and develop the platform further at no cost to you.
The Club SFO will be the latest airport lounge added to the network of more than 1,300 Priority Pass lounges globally. The Club is a brand of airport lounges already with several locations. It brings its signature style and local flavor to travelers in the San Francisco Airport. Here's what travelers can look forward to in the upcoming lounge and how you can take advantage of credit card member perks to get access for free.
The Club Comes to SFO
With recent trending news about crowded airport lounges, The Club will be a welcome addition to the second-busiest airport in California. The new airport lounge is currently under construction in San Francisco Airport (SFO) Harvey Milk Terminal 1. This terminal services domestic routes for JetBlue, Southwest Airlines, and American Airlines – so it can get pretty busy! While there isn't an announced open date, travelers can expect a lounge comparable to other The Club brand airport lounges.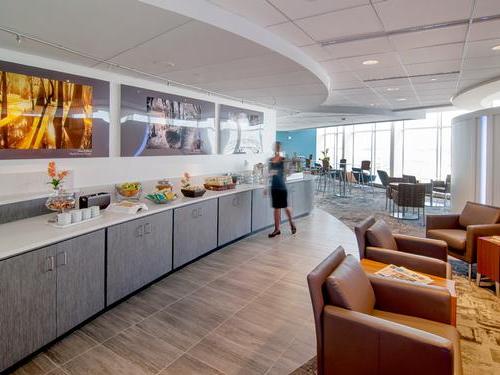 The Club brand operates lounges in major market cities across the US (Atlanta, New Orleans, Las Vegas, Boston, Pittsburgh) and a couple of locations in London Airports. The brand immerses travelers in a local-inspired experience in each location. For example, The Club MSY in the Louis Armstrong New Orleans International Airport serves Crawfish Étouffée and the city-famous Hurricane Cocktails. The Boston-inspired decor at the new Boston Logan Airport location partnership with Chase Sapphire Reserve. Or The Club CLE, which partners with local Cleveland Distillery FLŌH Vodka for homegrown cocktails. San Francisco is known for its exceptional culinary scene, so it could potentially be incorporated into The Club SFO concept.
The local-inspired features of The Club brand are enjoyed in a stylish space designed for relaxation, dining, and productivity. Each space is uniquely designed with open bars, workspaces, locally-curated artwork, scenic views, and other perks.
With the new The Club SFO lounge construction already in progress, it may be open to check out during a summer trip to San Francisco. Check out this trip inspiration deal from LAX to SFO for just 4,900 JetBlue TrueBlue Miles on June 22, 2023.
Get Free Priority Pass Access with Credit Card Perks
Priority Pass has the largest network of airport lounges in the world. Many credit cards offer complimentary Priority Pass membership as a cardholder perk. These are several credit cards that include Priority Pass:
Don't have access to one of these credit cards? Anyone can purchase a Priority Pass membership. Members get access to the same perks, including eligibility for the new The Club SFO Lounge. Members signing up for the first time can get up to 35% off the first year by signing up here (second year is charged at the standard annual fee rate).
You do not need a Priority Pass membership to access the upcoming The Club SFO lounge. The Club offers a Single Day Pass for $50. The Hilton Honors Surpass and Aspire Cards only have a $95 annual. So after two visits, they pay for themselves – not to mention the other Hilton Honors points perks.
Priority Pass Lounge Alternatives in SFO Airport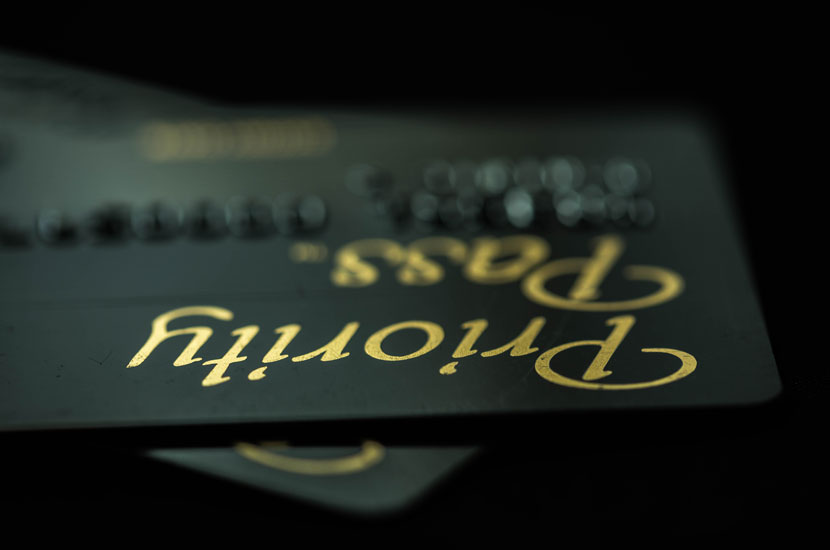 The San Francisco Airport services more than 40 million passengers every year. It ranks among the top ten biggest airports in the US and already has 18 airport lounges. Priority Pass already has a large presence in SFO Airport. The new The Club lounge won't be the only option for Priority Pass cardholders who can already enjoy several different lounge and dining credit options:
Lounges – Air France KLM Lounge, China Airlines Lounge, and British Airways Lounge in International Terminal A. American Express Centurion Lounge in Terminal 3.
$28 Dining Credit – Mustards Bar & Grill in International Terminal G, Lark Creek Grill in Terminal 2, San Francisco Giants Clubhouse, and Yankee Pier in Terminal 3.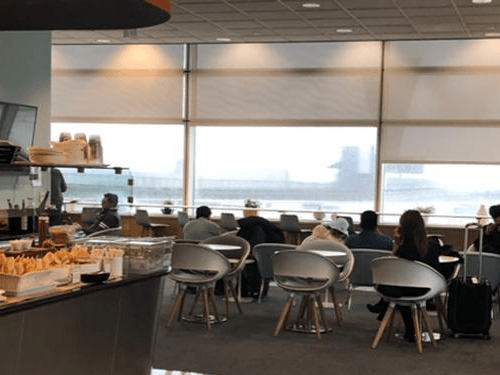 Travelers can pick the most convenient Priority Pass Lounge to their gate. However, SFO Airport is updating to interconnect each terminal so you can choose either one. Each Priority Pass visit costs a credit. Some credit cards only offer the standard membership with 10 credits each year.
In addition to Priority Pass lounges, award travel perks can also give access to airline-branded lounges, including the American Airlines Admirals Club, Delta Sky Club, and United Club. That's even more options in case your first lounge preference gets overcrowded.
Final Thoughts
The Club is a popular airport lounge brand that continues expanding in new US markets. The Club SFO will help reduce crowds at other SFO airport lounges. However, with the growing popularity of Priority Pass memberships, it can soon experience the same overcrowdedness over time – so keep an eye out for the opening to be one of the first to check it out.