World of Hyatt Expands All-Inclusive Into Europe
PointsCrowd is a community-supported platform. When you apply for a credit card, make an order, or otherwise interact with the advertisers through the links on this page we may earn an affiliate commission. This helps us maintain and develop the platform further at no cost to you.
The World of Hyatt loyalty program is giving its members even more destinations to travel to and experience Hyatt. As it continues to expand its global footprint, your loyalty points can now be used to experience Europe!
World of Hyatt Expands European Market
Europe continues to be one of the major growth markets for Hyatt's All-Inclusive resorts. With more than 20 resorts already in locations around Spain, its extensive Inclusive Collection will soon include other European countries.
World of Hyatt Members can look forward to these upcoming resorts scheduled across 2023-2024:
Bulgaria – popular Eastern Europe destination for travelers visiting the Black Sea resort towns, including Obzor and Sunny Beach
Secrets Resorts & Spas
Dreams Resorts & Spas
Breathless Resorts & Spas
Alua Hotels & Resorts
Portugal – offshore island Porto Santo in the Madeira region
These upcoming properties will focus on leisure travel with access to a host of amenities and onsite facilities like restaurants and bars, activities, and entertainment.
Introducing Hyatt Vivid Hotels & Resorts
Hyatt hotels feature 20 global brands—nine brands are included in the Inclusive Collection, designed for unique all-inclusive experiences. It has more than 100 resorts operating in the Americas, the Caribbean, and now Europe.
The newest hotel brand in the Inclusive Collection is the Hyatt Vivid Hotels & Resorts. Hotels within this brand will feature adult-only resorts with curated experiences for dining, wellness, and nutrition. In addition, it will provide guests with activities to stay engaged during their stay and casual entertainment.
As Hyatt continues thinking about its Next-Gen travelers, brands like the Hyatt Vivid Hotels & Resorts will provide the unique, yet practical, travel experiences they're looking for.
About World of Hyatt All-Inclusive Resorts
All-Inclusive is a trending segment for hotel brands. Marriott recently announced its venture into luxury all-inclusive resort properties opening soon across Mexico, and now Hyatt is expanding its extensive portfolio of all-inclusive resorts.
Hyatt's mission is to allow travelers to reimagine the meaning of all-inclusive resort experiences. The Inclusive Collection features properties that abandon the former concept of all-inclusive, such as party resorts and cheap amenities. Instead, all-inclusive with Hyatt introduces an atmosphere of exclusivity for high-end travelers with personalized experiences, amenities, and activities, all available within reach of one's guestroom. It incorporates luxury through well-designed properties ideal for a broad range of travelers, whether looking for a relaxing wellness vacation, beach destination, or one-of-a-kind boutique resorts immersing them into local culture.
Travelers staying at the upcoming Hyatt All-Inclusive resorts can expect these same ideals featured across each of its European resorts.
Redeem Stays with World of Hyatt Loyalty Points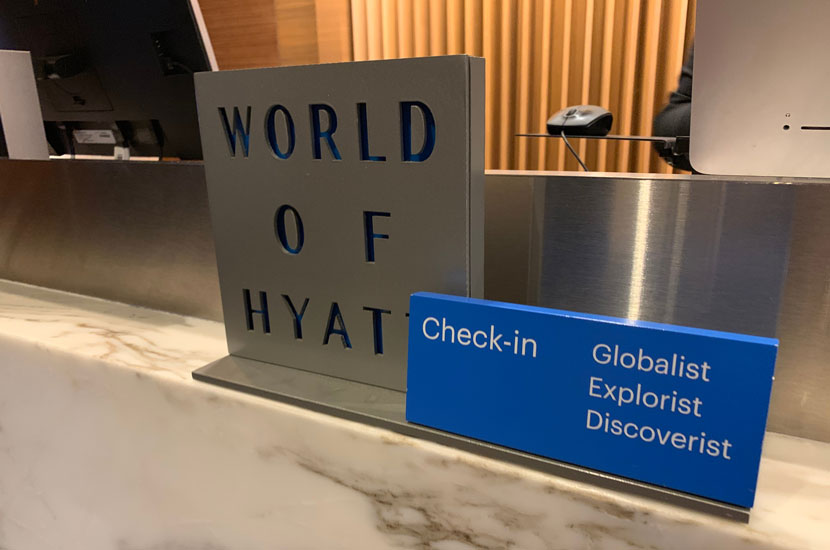 The upcoming European resorts in the Hyatt Inclusive Collection will be available for reward booking through the World of Hyatt Loyalty program. Now, members can redeem their points for all-inclusive European experiences.
Loyalty members who want to take advantage of points rewards when booking these upcoming resorts can use the following World of Hyatt credit cards to earn bonus points, free nights, spending bonuses, and other perks:
World of Hyatt Credit Card ($95 annual fee) – earns up to 60,000 bonus points
World of Hyatt Business Credit Card ($199 annual fee) – earns up to 60,000 bonus points
In addition, the Inclusive Collection resorts opening in Europe will qualify for World of Hyatt status perks—Member, Discoverist, Explorist, and Globalist.
Bottom Line
Points earned with the World of Hyatt loyalty program have one of the highest values amongst the major hotel companies. With the Inclusive Collection expanding its footprint in the European market, these points are even more valuable for travelers excited about experiencing more parts of the world with Hyatt.