New Marriott Luxury Collection All-Inclusive Resorts Opening in Mexico
PointsCrowd is a community-supported platform. When you apply for a credit card, make an order, or otherwise interact with the advertisers through the links on this page we may earn an affiliate commission. This helps us maintain and develop the platform further at no cost to you.
Modern travelers are seeking new ways to experience luxury. With Mexico high on the bucket lists of travelers ready to see what the world has to offer, Marriott International will soon give even more reasons to visit. After the recent opening of its first all-include resort in the luxury portfolio this year, Marriott International has signaled that there are many more resorts of its kind.
As Marriott International establishes its footprint in the all-inclusive luxury market, it's chosen Costa Mujeres and Isla Mujeres for the expansion. See what's to come from Marriott International.
Upcoming Hotels in the Marriott International Luxury Portfolio
To support this growing demand for luxury travel products, Marriott expands its luxury collection with the announcement of three new properties in Mexico:
Almare, a Luxury Collection All-Inclusive Resort Isla Mujeres
JW Marriott in Costa Mujeres
W Hotel in Costa Mujeres
The upcoming years will take these projects from conception to fruition by partnering with AB Living, a luxury hospitality development company. Here's what you can look forward to at the new Marriott International all-inclusive resort properties.
Almare, a Luxury Collection All-Inclusive resort Isla Mujeres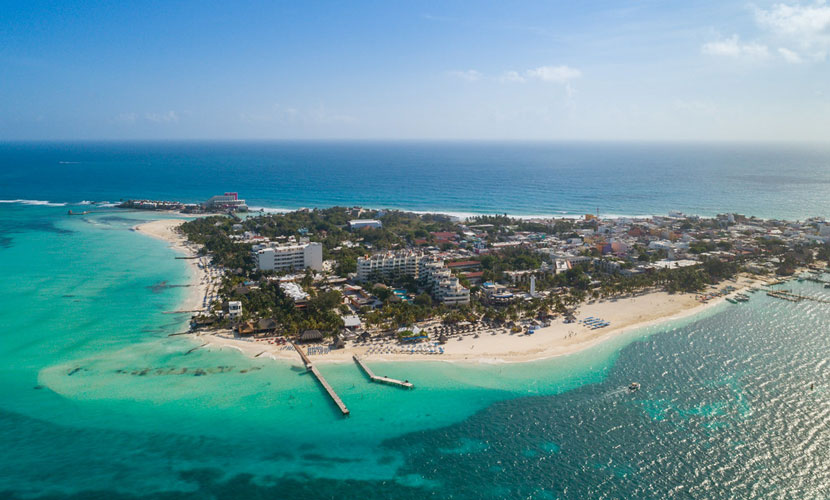 Escape the touristy shores of the Yucatan Peninsula for a more serene retreat to Isla Mujeres. This enchanting island off the coast of Cancun is a former fishing village-turned-luxury resort destination with all-inclusive resorts like Excellence Playa Mujeres and Mia Reef Isla Mujeres already lining the pristine shores.
All-Inclusive by Marriott Bonvoy will introduce a new way to "luxury" during vacation with the upcoming Almare, a Luxury Collection All-Inclusive resort. It's projected to open in 2024, the first of the hospitality brand's forthcoming additions to the luxury portfolio.
The Almare All-Inclusive Resort will immediately immerse its guests into the beauty of Mexico with a scenic ferry (or car) ride across the Caribbean Sea. This 20-minute journey over sparkling turquoise waters terminates with arriving at the luxurious property with 105 rooms, a suite of amenities, and more.
Reserved for adults only, it's a resort paradise that lets guests enjoy luxury in style. The property will boast modern architecture and Mexican-inspired interior design for a one-of-a-kind experience only possible at this paradise. All-inclusive amenities feature dining on exquisite cuisines at four gourmet onsite restaurants and handcrafted cocktails at the resort beach club. It will include two onsite swimming pools, although the world-class beaches of Isla Mujeres will be just steps away.
JW Marriott in Costa Mujeres
JW Marriott, one of Marriott's luxury brands, is known for bringing the luxe experience to beautiful destinations and inspiring well-being for its guests. It currently operates 100 resorts worldwide, and the new upcoming property in Costa Mujeres is only one of 40 new additional resorts already planned for the brand. It's slated to give its guests much-needed R&R with all-inclusive amenities. It's projected to open in 2026.
With the beaches along Cancun's Hotel Zone becoming busier due to popularity, Costa Mujeres is just north of them, albeit on more relaxing coasts better suited for a luxury vacation engulfed in Mexico's beautiful tropical beach setting.
JW Marriott property wants its guests to disconnect from the world and reconnect with themselves. Stimulate your mind through curated guest experiences, shared spaces for mingling with others, and meeting rooms. Rejuvenate your body by sunbathing on the golden sand beaches and swimming in one of several swimming pools planned for the property. And decadent meals from its six onsite restaurants will let guests feed their spirit with bountiful dining options. The all-inclusive resort will have 283 guest rooms available and 53 additional residential units for travelers who want a more long-term stay.
W All-Inclusive Costa Mujeres
Marriott International acquired the luxury W hotel brand in 2016 during its purchase of Starwood Hotels & Resorts Worldwide. Managing the brand has been a successful uphill challenge for Marriott, which has worked diligently to return the luxury appeal to its hotels. With its newest W Hotel opening in Costa Mujeres, this new all-inclusive experience is sure to re-establish the brand as a leader in luxury travel.
W Brand lets travelers experience the upscale cosmopolitan lifestyle. Already with a portfolio of global properties in trendy locations, Costa Mujeres is the latest to bring new energy inspired by Mexico's vibrancy. Marriott International will open the W All-Inclusive Costa Mujeres property in 2026. It's a space with much promise to engage its guests with a curated lifestyle of opulence—designed for adults only.
To call the upcoming W All-Inclusive a hotel is an understatement—Marriott International is planning an entire resort complex allowing guests to feel like they're living at the property instead of nearly visiting it. It will feature 300 guest rooms and 10 luxury-serviced residences. And even with signature style and comfort amenities in rooms and residences, the rest of the complex ensures its guests spend lots of time in the sun.
W Brand elevates the all-inclusive experience. In addition to the hotel, the resort complex will also feature a 9,000-square-foot event space, restaurants with menus inspired by international cuisines, an outdoor swimming pool, and public areas to relax indoors or outdoors.
The Village by Marriott International
Marriott International charts Costa Mujeres as a growing travel hotspot with openings of its JW Marriott All-Inclusive Costa Mujeres and W All-inclusive Costa Mujeres properties. While each property offers its own experiences, Marriott will bridge the gap with "The Village."
"The Village" is a planned entertainment venue by Marriott International to connect its two new properties in Costa Mujeres. Through this space, even guests opting for all-inclusive stays can still connect with the local Mexican culture.
The venue will cover 70,000 square feet and feature restaurants, upscale retail stores, beautiful event spaces, and a few surprises yet to be announced. While "all-inclusive" provides everything onsite for guests, "The Village" lets them experience authentic Mexico only steps away from their home away from home.
Staying With All-Inclusive by Marriott Bonvoy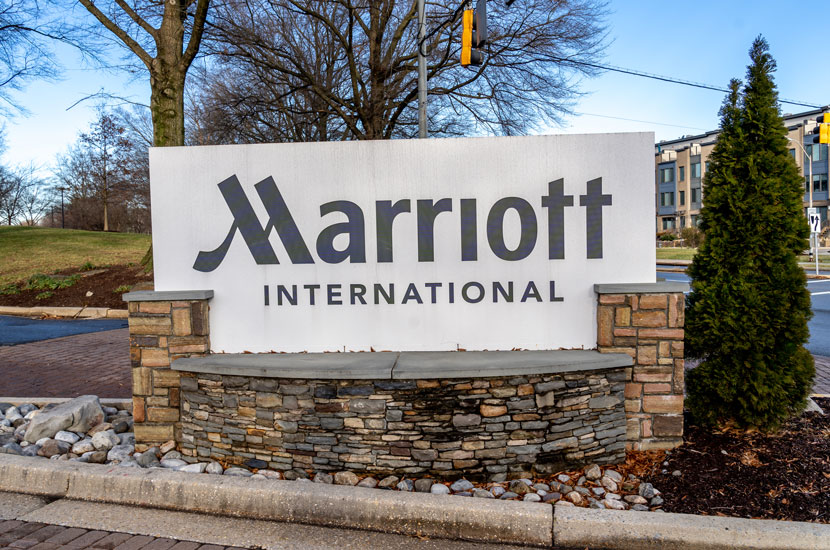 All-Inclusive by Marriott Bonvoy is the ultimate travel experience. It currently operates more than 30 all-inclusive resorts in destinations like Mexico, Brazil, and the Caribbean. The all-inclusive experience lets guests enjoy unlimited food, drinks, and other special amenities during their stay.
Marriott International has opened all-inclusive resorts across many of its hotel brands, including The Westin, the Autograph Collection, and Elegant Hotels. It allows flexibility for all travelers to enjoy the all-inclusive perks—whether traveling with kids or opting for select adult-only properties. However, it recently introduced the all-inclusive concept to the Luxury Collection with its first property, The Sanctuary Cap Cana, which opened in September 2022 in the Dominican Republic. It's since opened several other luxury collection all-inclusive resort properties for its autograph collection, and other luxury brands. The upcoming resorts in Costa Mujeres and Isla Mujeres are just a few of the many already in the pipeline.
Marriott Bonvoy members already get special rewards and perks when staying at all-inclusive resorts. So, the addition of properties to the luxury collection means the rewards have gotten even better. Members can enjoy stays at world-class luxury properties using their Marriott Bonvoy Points. All Marriott Bonvoy members get access to perks, such as premium food and drink options and bonus Marriott Bonvoy points earned during their stay. In addition, Marriott Bonvoy Elite members also get exclusive perks like room upgrades and complimentary massages.
Members of Marriott Bonvoy can anticipate similar signature amenities when booking stays at the announced properties once they open.
All-inclusive Package vs. All-Inclusive resort
Several other hotel companies have already opened all-inclusive luxury resorts in Mexico, including Hyatt and Excellence Hotels brand. Initially, Marriott competed with these properties by offering all-inclusive packages available at properties in its luxury portfolio, but it only recently began to adopt the concept across an entire resort.
An all-inclusive package by Marriott is an optional add-on amenity that guests can include when booking a stay at eligible hotels. An All-inclusive resort lets all guests enjoy these amenities standard with their booking–and now with a taste of luxury!
Marriott Bonvoy Partners With AB Living
The new all-inclusive luxury resort opening announcement comes after Marriott Bonvoy officially signs the partnership agreement with AB Living. AB Living is a global property developer expanding its portfolio for the first time outside the Mediterranean region with this development in Mexico.
AB Living brings synergy to Marriott International by delivering a holistic strategy when developing new properties and more than 30 combined years of experience working with luxury properties. The partnership will see the companies collaborating over the next few years to develop and open Mariott's latest luxury resorts in Mexico.
Marriott Bonvoy Members can look forward to enjoying stress-free luxury travel in dreamy tropical paradises. JW Marriott and W Hotel are two of Marriott's premium brands in the luxury collection and will offer an unmatched guest experience for those who stay at the properties.
As Marriott continues to grow its luxury collection portfolio, the new all-inclusive resorts will immerse travelers in luxury.