12 Best Places to Visit in Spain for the First-Timer 2023
PointsCrowd is a community-supported platform. When you apply for a credit card, make an order, or otherwise interact with the advertisers through the links on this page we may earn an affiliate commission. This helps us maintain and develop the platform further at no cost to you.
Spain is a bucket list destination with many incredible cities to experience for first-timers visiting the country. It's time to brush up on your Spanish and pronounce your c's with a 'th' sound because it's time to explore one of the most popular countries in Europe. From its cities riddled with history, still evident to this day, to modern wonders and some of the most beautiful coasts on the Iberian Peninsula, Spain is quite diverse no matter where you explore.
If it's your first time in Spain, we'll give you everything you need to pick a suitable destination and learn about local attractions and activities to make the most of your stay. Here are our picks for the best places to visit in Spain.
Madrid
Best city to go in Spain for solo travel.
Madrid is the capital and largest city in Spain—but surprisingly, one of the easiest to explore thanks to its modern metro system looping around the city or the walkable central Madrid district. In addition, its uniquely high elevation makes it one of the sunniest cities in Spain, so you'll have plenty of reason to spend outside.
Spend time absorbing the city's lively energy in the centrally-located Plaza Mayor to see the bronze King Philip III equestrian statue centerpiece surrounded by Castilian architecture. Later, take a walking tour from the nearby Puerta del Sol, where you'll get a chance to enter the Royal Palace, the largest in all of Europe.
Sports lovers have plenty of exciting things to do. Join more than 80,000 fans to cheer on Real Madrid at the Santiago Bernabéu Stadium or opt for something more traditional at the Plaza de Toros of Madrid to see why this city still claims its title as the Bullfighting capital in Spain.
Catalonia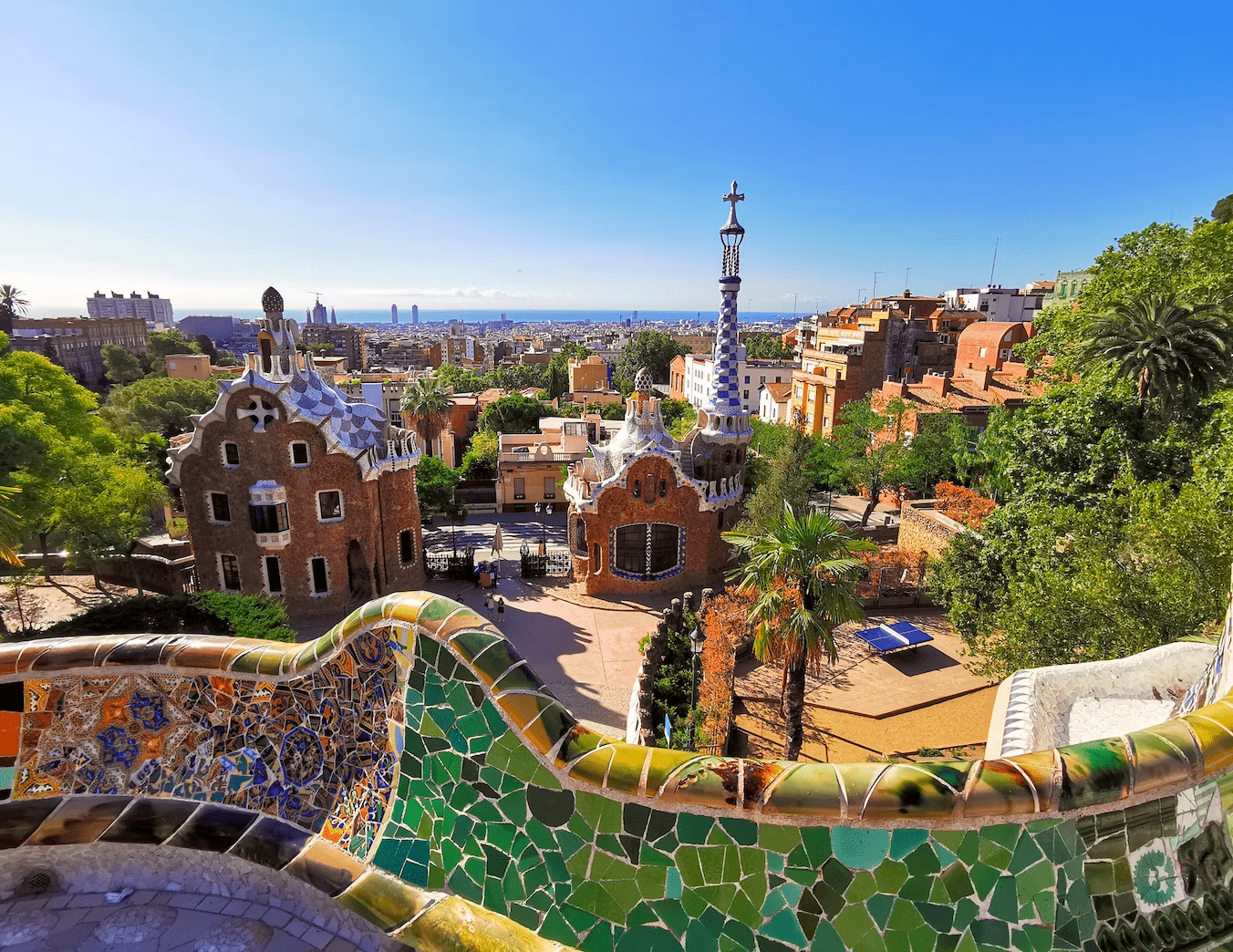 Best places to go in Spain for day trips.
Catalonia is one of the most popular coastal areas to visit in Spain, where the shimmering Mediterranean coast meets dynamic cities showcasing architectural masterpieces. This autonomous region can be explored via the Renfe train line; however, walking and metro lines are how you can fully immerse yourself in its cities.
Barcelona is the capital and most visited city in Catalonia. Tour the monumental Sagrada Familia and Park Guell to see the architectural works by Antoni Gaudi. Then, ride the cogwheel train up Montserrat Mountain, where you'll find the Santa Maria de Montserrat Monastery religious site.
With a few extra days, experience highlights of Catalonia on group tours that take you to the medieval Girona featuring the Força Vella Fortress ruins and walled Barri Vell old quarter. Later, you'll reach Costa Brava, where you can dine at a Michelin-starred restaurant after a refreshing dip in the Mediterranean.
Valencia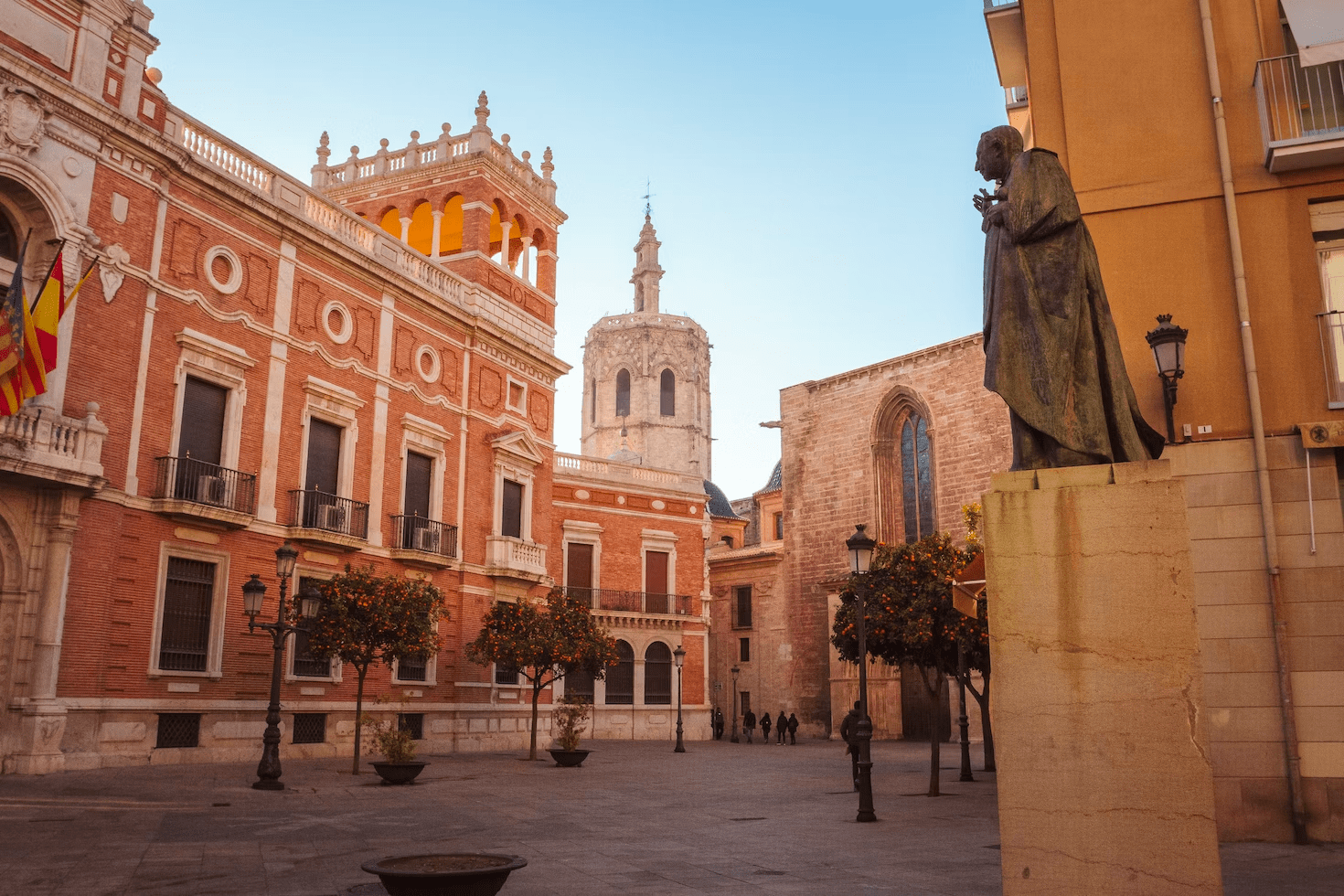 Best city to go in Spain for families.
Known as the 'City of Arts and Sciences,' Valencia is a destination exuding culture. It straddles the border of the past and present with an Old Town preserving its history and modern cultural venues pushing it into an exciting future.
Get a taste of old-world Spain on an Old Town tour—a guided trek through the aged streets to see landmarks like Central Market, Europe's largest fresh produce market, and the Plaza de la Reina before dining on a 10-course meal filled with tapas and Spanish wine.
Visitors are teleported through time while exploring the futuristic architecture of the Ciudad de las Artes y las Ciencias complex with modern science exhibitions and the L'Oceanogràfic oceanarium. Kids will also have fun with activities like Bioparc Valencia Zoo and Gulliver Park.
Granada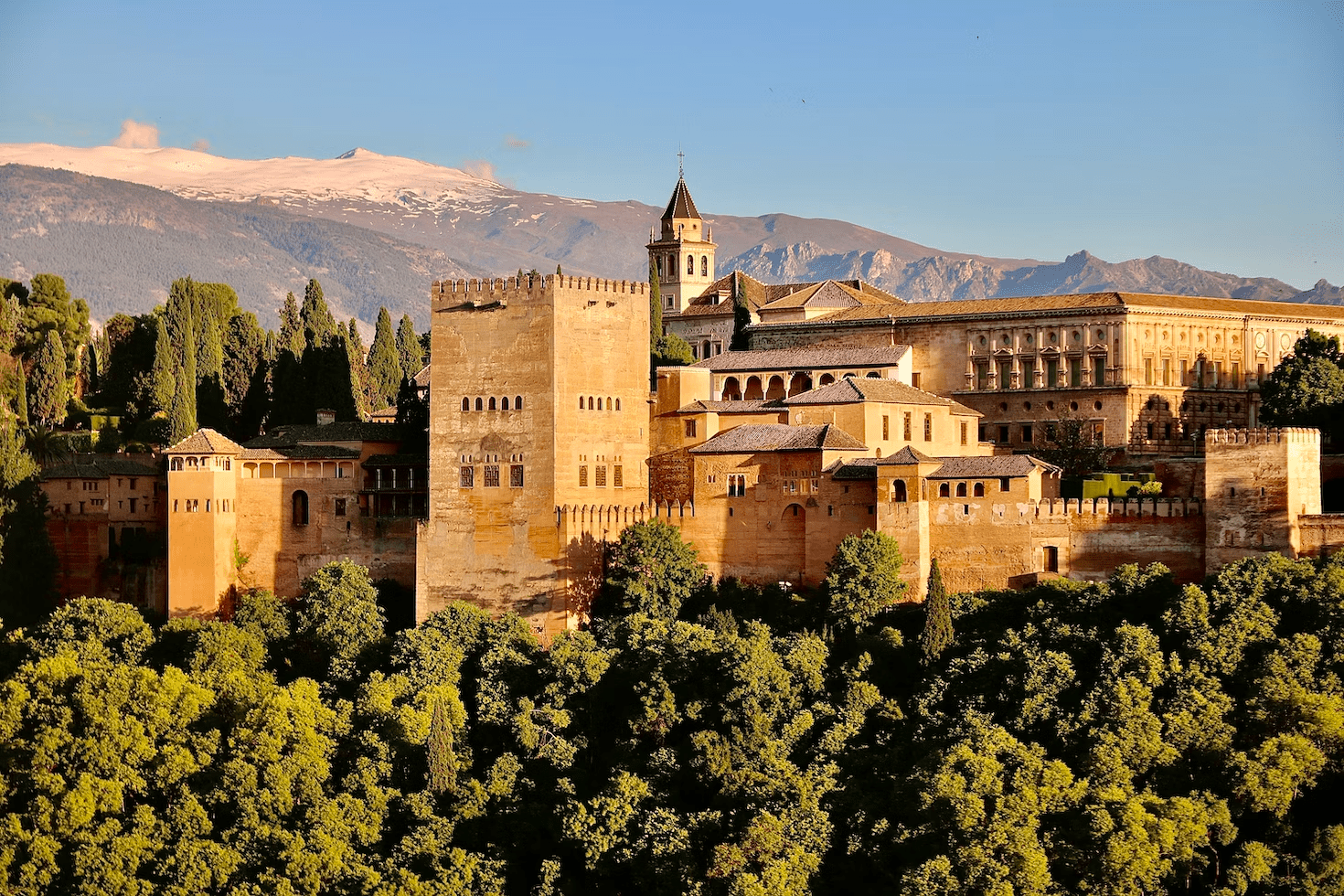 Best city to go in Spain for music.
The southernmost Andalusia region is one of the most distinct areas to visit in Spain, which feels like a different world compared to the rest of the country. Its proximity to Africa led to Moors occupying a vast area in the region—an identity still evident today through architecture and regional traditions.
Visit Granada to see one of the best-preserved examples of Moorish rule, the Alhambra. This 13th Century Islamic fortress remains intact, with private tours exploring its structures like the Nasrid Palaces, Alcazaba, and manicured gardens.
Did you know the iconic Flamenco music and dance style originated in Granada? Treat yourself to an authentic show hosted in tablaos and caves, where the sensual guitar flicks will keep you moving all night.
Málaga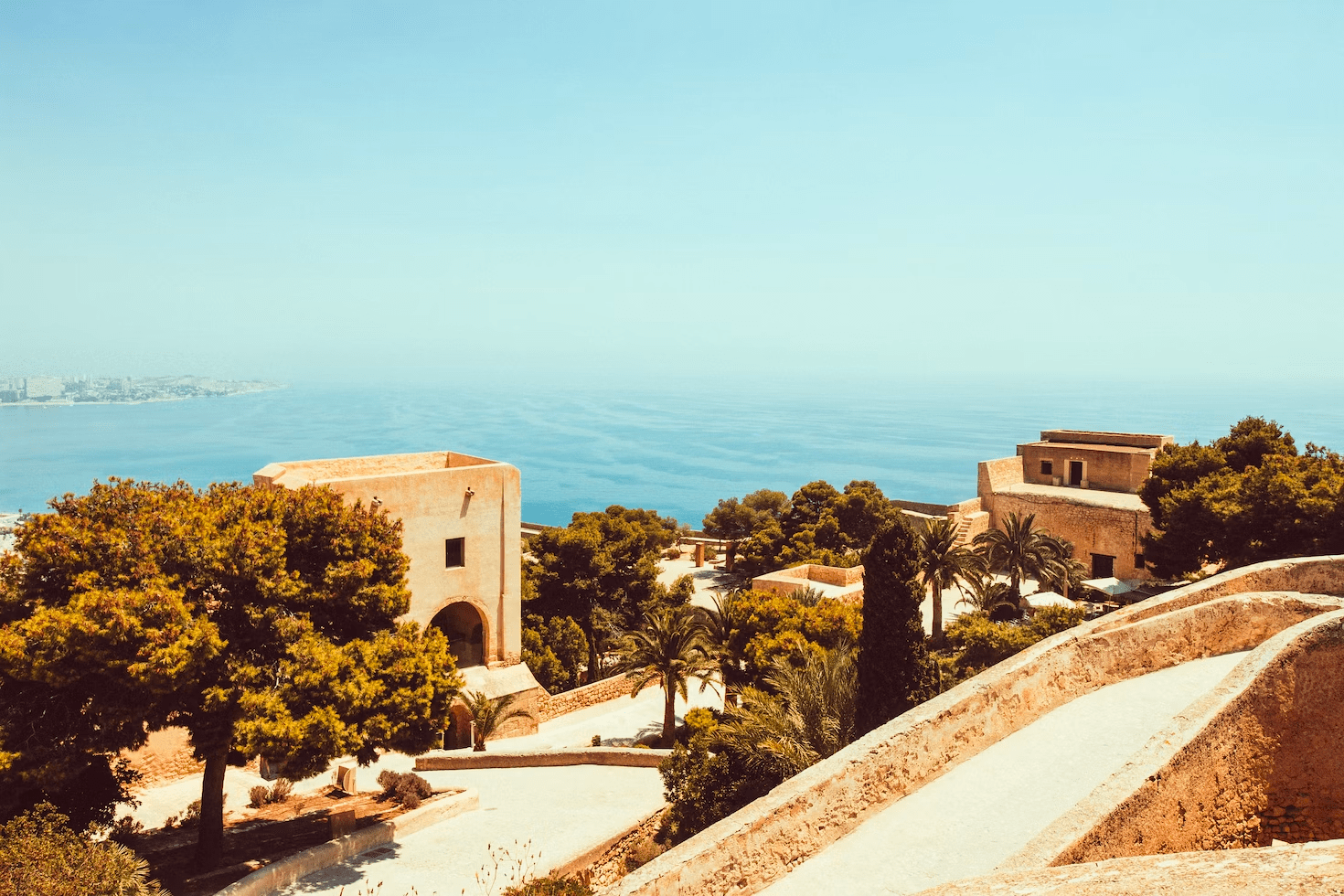 Best city to go in Spain for a beach vacation
Set on the Costa del Sol, Málaga famously gets more than 300 days of sun annually, so it's perfect any time you're craving a warm destination on the coast.
Málaga caters to its influx of vacation-goers with modern hotels and high-rises along the coastal skyline. With views like these, it's hard to imagine that it's considered one of the oldest cities in Europe! Unearth its history at sights like the Málaga Roman Theatre dating back to the 1st century, the 11th century Alcazaba, and the 10th-century Gibralfaro Castle, which offers one of the best views in Málaga.
But nothing gets better than soaking up the sun all day on this iconic coast. So, for all the beachcombers, you'll have a range of options like Malagueta Beach, Torremolinos Beach, and the nearby Calahonda Beach.
Córdoba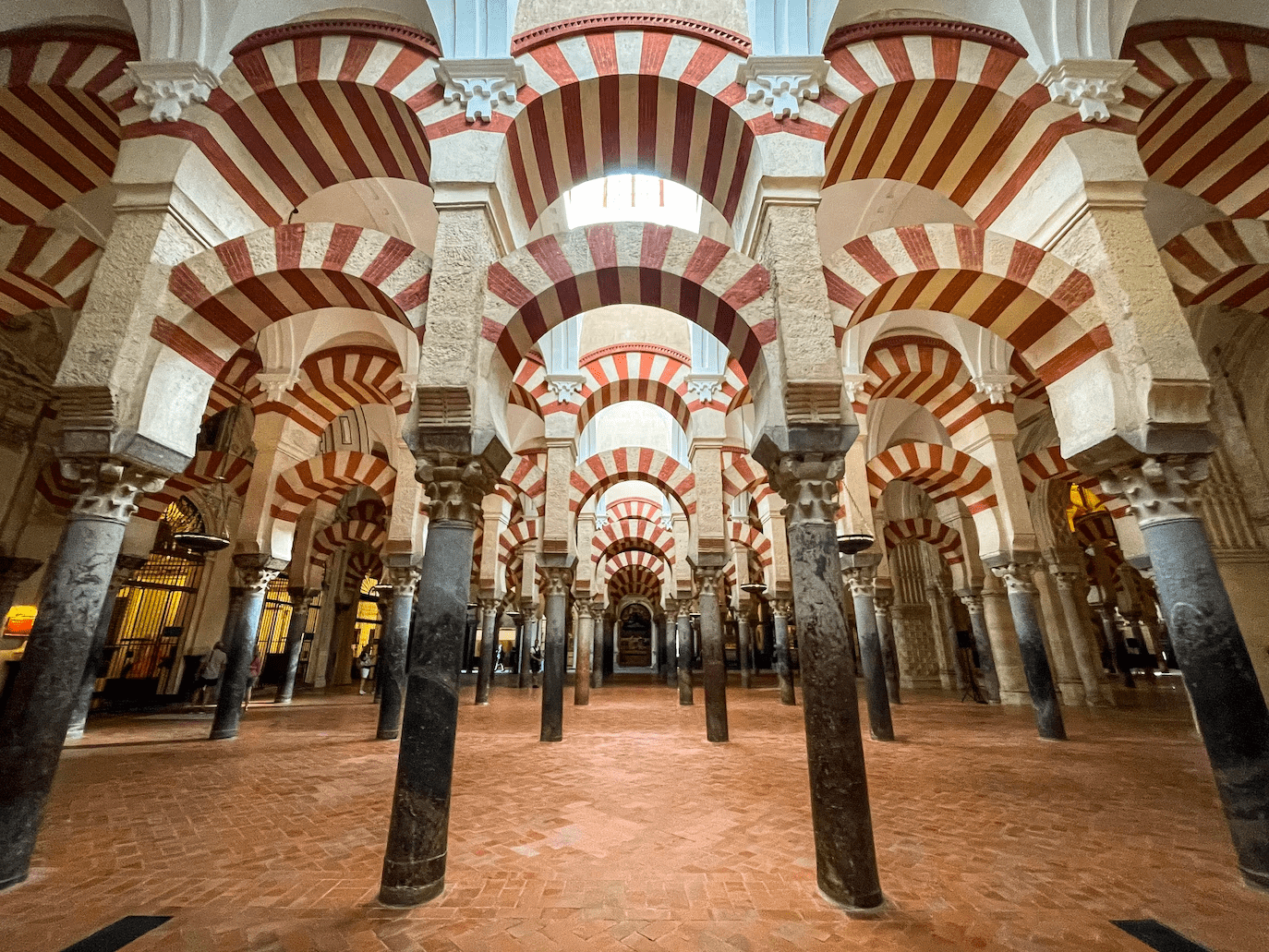 Best place to go in Spain for architecture lovers.
Explore Córdoba on foot to take in all the sights of this cultural melting pot. It was historically an important port city that exhibits influences from Roman rule, Islamic faith, and Moorish culture. The result is one of Spain's most visually appealing cities will quickly fill up your camera roll during your visit.
Explore the city's important landmarks with a guide to gain a better appreciation of them. You'll explore the UNESCO-designated Historic Center of Cordoba to witness the ornate beauty of the Mezquita, whose hall of striped columns appear to stretch forever. And the decorative gardens at the Alcazar of the Christian Monarchs palace appearing as immaculate as they have when designed in the early 14th century.
A walk through the Córdoba Jewish Quarter is a must do in Spain. Peer up at the iconic balconies en route to sites like the Córdoba Synagogue and Maimónides Square while learning about the Sephardic Jewish community that occupied the area between the 10th and 15th centuries.
Seville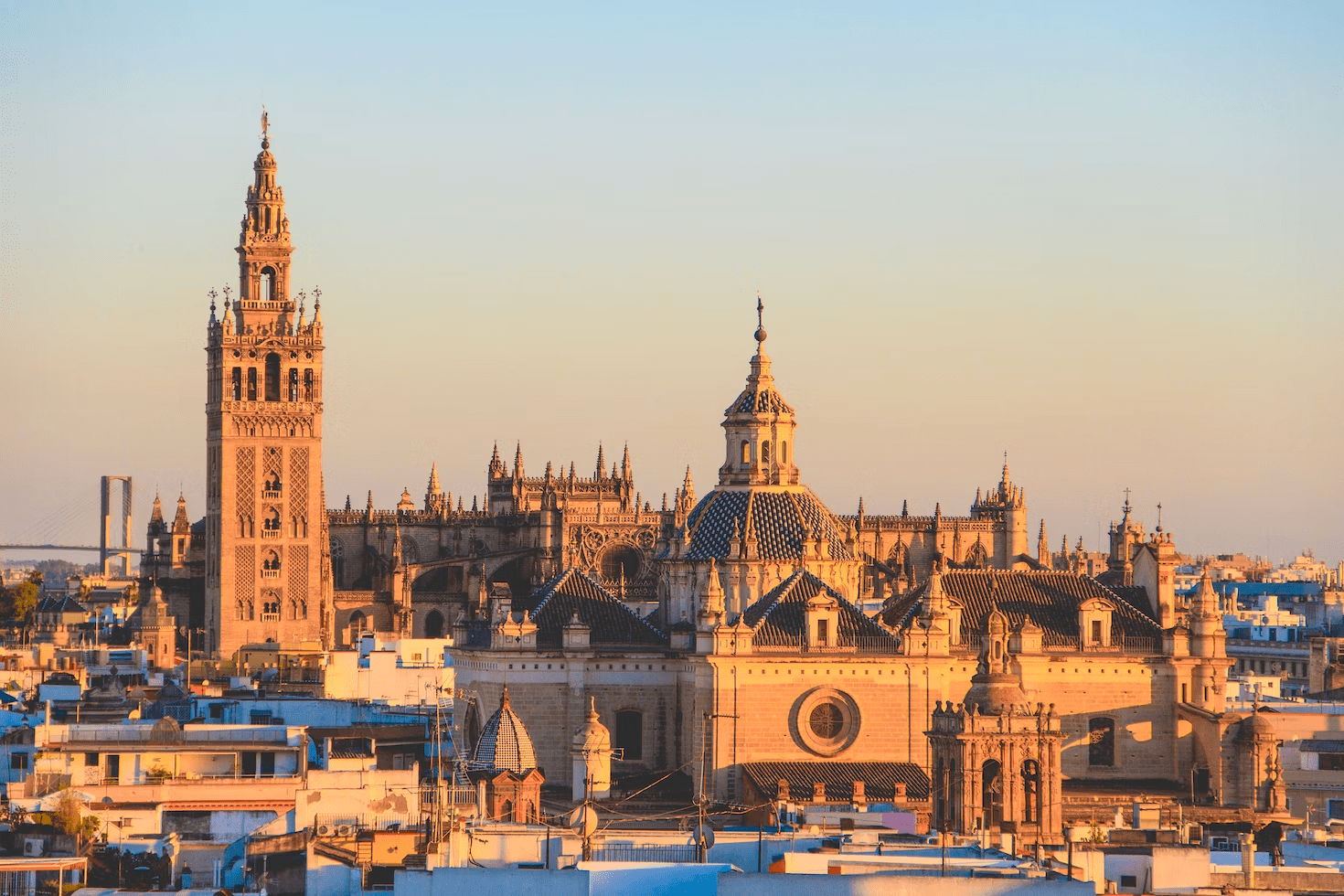 Best place to go in Spain for couples.
Romantic melodies fill the air as you stroll around the grand Plaza de España, built in 1928 for the Ibero-American Expo with elements representative of Spain's different regions. For the best view, hire a rowboat and cruise the waterway circling the plaza. It's part of the larger Parque de María Luisa, a sprawling waterfront green space filled with locals and tourists relaxing in the shade from the notably warm weather Seville experiences year-round.
It's easy to lose track of time while relaxing in Seville's main plaza. So, a skip-the-line tour to its other prominent landmarks, like the Alcazar (the oldest royal palace in Europe) and Cathedral of Seville (the world's largest Gothic cathedral), will ensure you don't miss their stunning architecture, art, and history waiting to be discovered inside them.
Ibiza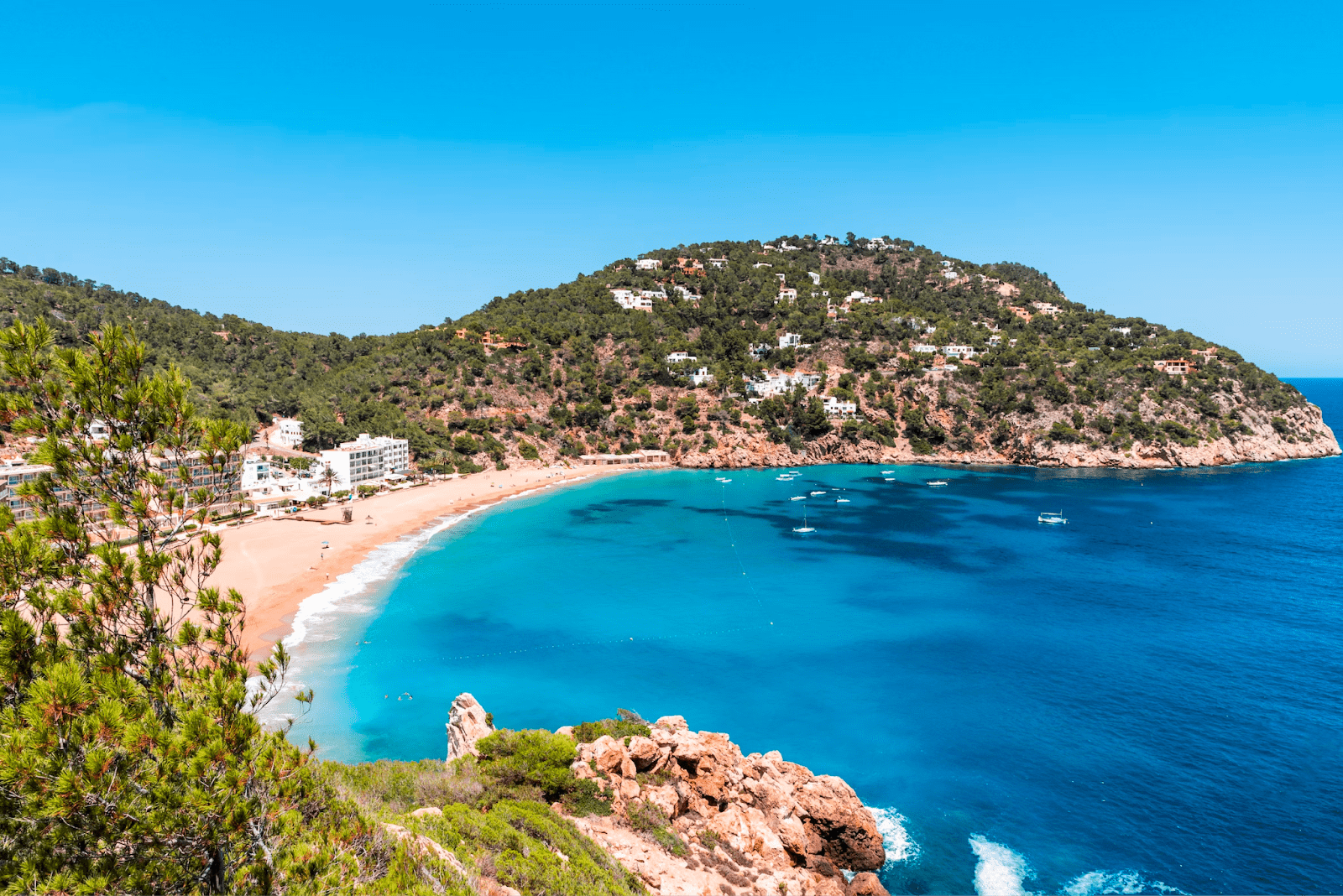 Best place to go in Spain for nightlife.
A trip to the Balearic Islands is a must do in Spain. But while island hopping is popular for daytime visitors exploring the sunny beaches and charming towns, the Ibiza nightlife truly puts this archipelago on the map.
Ibiza is a playground for everyone, from backpackers to celebrities. During the day, beach-hopping cruises let you party on the water in a glass-bottom boat before arriving at popular beaches like Cala Bassa and Cala Conta. The vibrant underwater world makes it great for snorkeling or see what's lurking in the depths of its island caves.
But save your energy because the Ibiza nightclub scene will have you dancing all night long. Eivissa, or Ibiza Town, is the most popular place to find more than 20 clubs, including the 'World's Biggest Nightclub' as designated by the Guinness Book of World Records.
Donostia-San Sebastian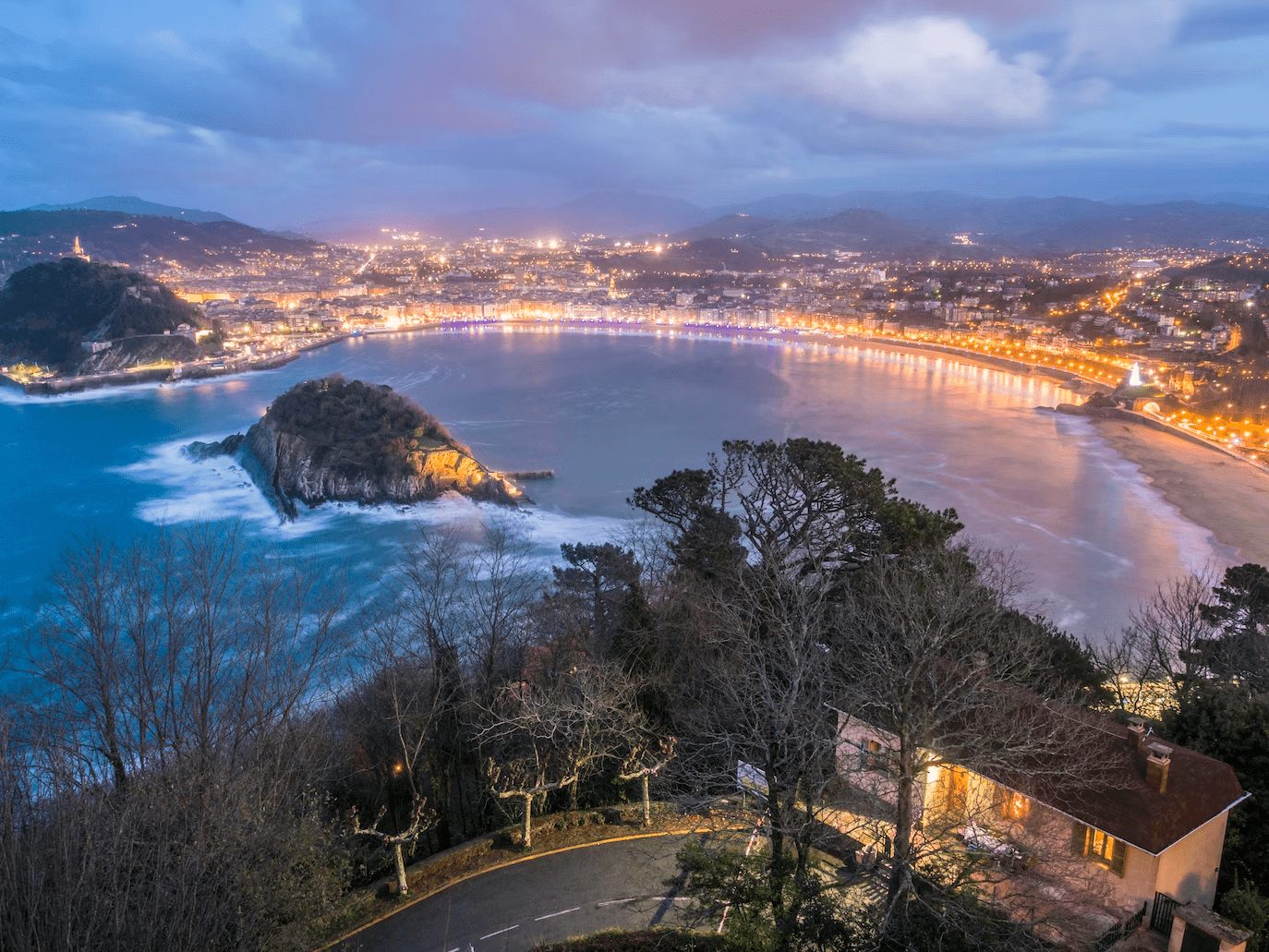 Best place to go in Spain for dining.
Bring your appetite because eating is one of the best things to do in San Sebastián. This popular resort destination is part of Basque Country, a unique region stretched across the Spanish-French border. As a result, it has a unique identity apart from either country, including its own flag, language, and cuisine.
Donostia-San Sebastian is a scenic destination with resorts lining the coast and popular places to go for a swim at La Concha Beach, Ondarreta Beach, and Zurriola Beach. During the summer, these golden shores are filled with tourists, or take a walk down the promenade if you prefer to just take in the sights.
Foodies have even more options. Explore the narrow cobbled alleys to find pintxo bars specializing in local dishes like carrillera, foie a la plancha, and chaperon a la plancha paired with Txakoli wine. For fine dining, make reservations at one of nine Michelin-starred restaurants, including Akelarre and Elkano, that earn this town the title of 2nd most Michelin stars in the world.
Bilbao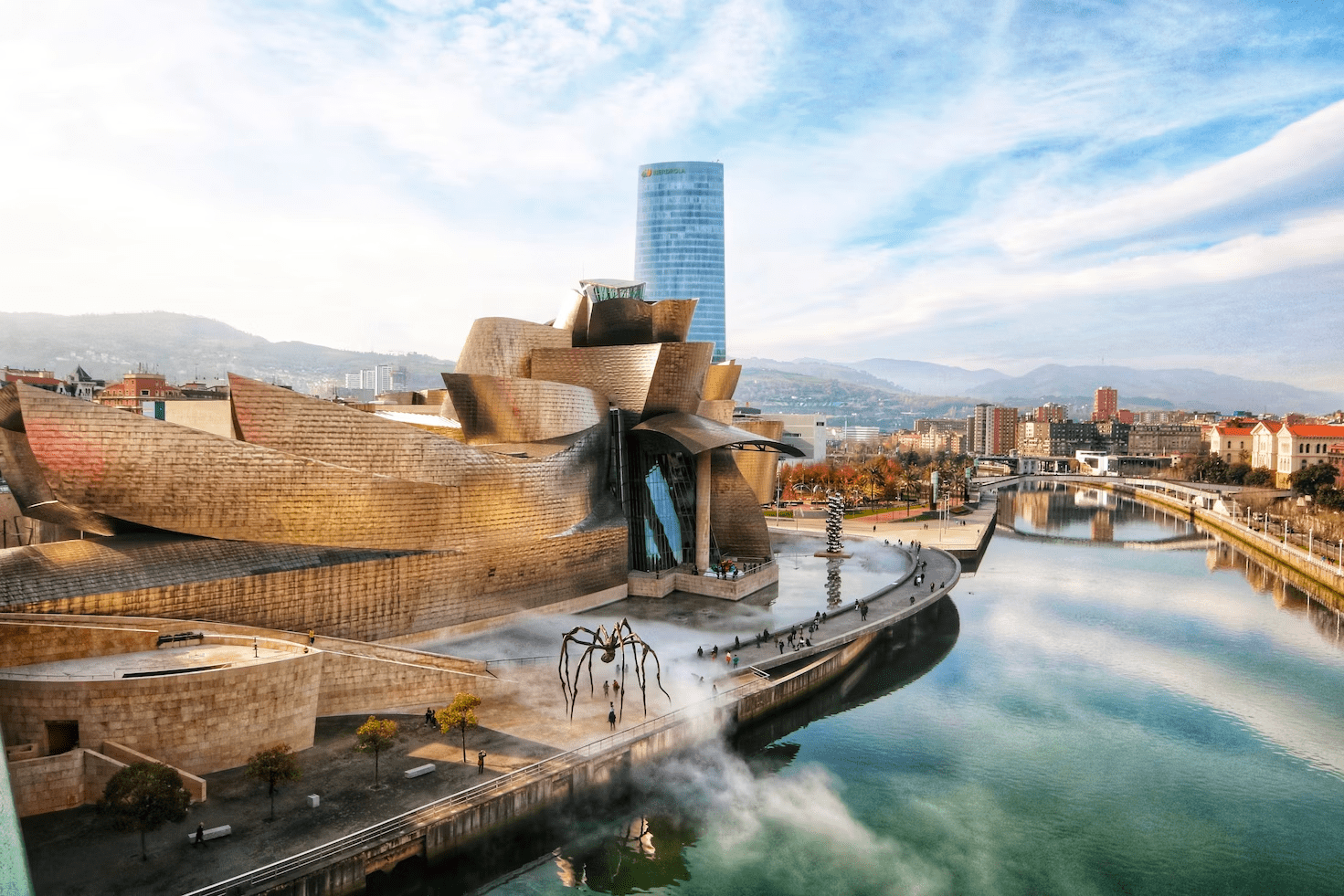 Best city to go in Spain for culture.
Many consider Bilbao the cultural epicenter of the Basque Country. It's a city instantly recognizable by its modern architecture and offers many activities to immerse visitors in its art, cuisine, and leisure.
The most iconic building rests on the Nervión riverfront—the Guggenheim Museum. Designed by famed architect Frank Gehry, its exterior is just as marvelous as the contemporary and impressionist works held inside of it. Stop by the Jeff Koons' Puppy statue outside before taking a guided tour.
Rent bikes and pedal across the Zubizuri Bridge to other popular sightseeing locations like the Plaza Nueva before jumping in the Artxanda Cable Car to scale Mount Artxanda to a panoramic view of the city below.
Toledo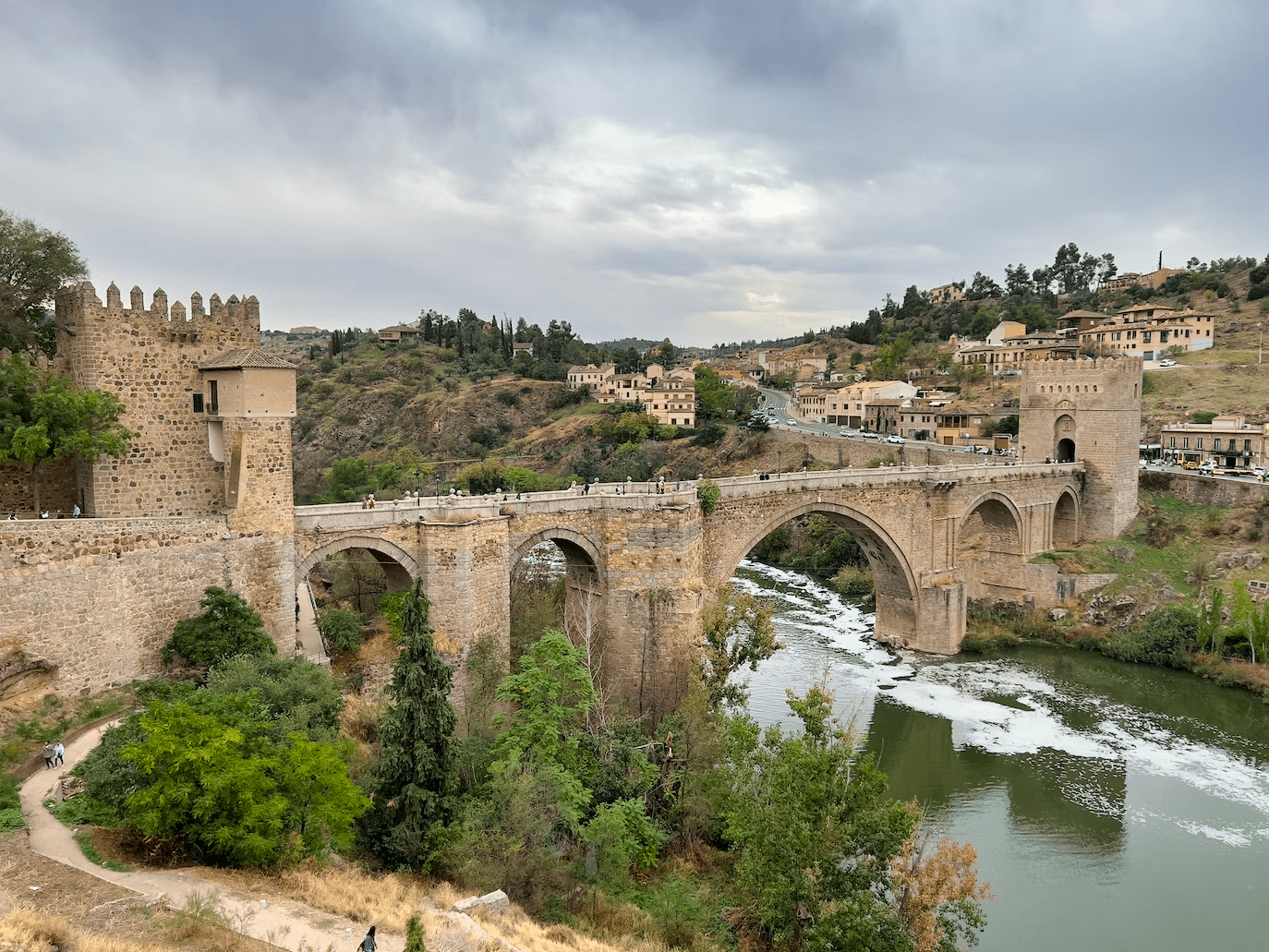 Best place to go in Spain for history.
History buffs will meet their match in Toledo. A walk through town feels like turning back the pages in your history book, where the rich stories of the past unfold right before your eyes. This unusual city is nicknamed the 'City of Three Cultures' because of the Christian, Jewish, and Muslim communities that inhabited it.
Tour the Historic District to see timeless landmarks like the Toledo Cathedral, El Alcázar Fortress, and the Plaza Zocodover. You'll even get a chance to explore the underground city where ritual baths and medieval wells were built in secret.
If your feet tire while walking around, take a load off and climb into a hot air balloon for a breathtaking vista overlooking the entire city, reaching out towards the Tagus River, the longest on the Iberian Peninsula.
Costa Blanca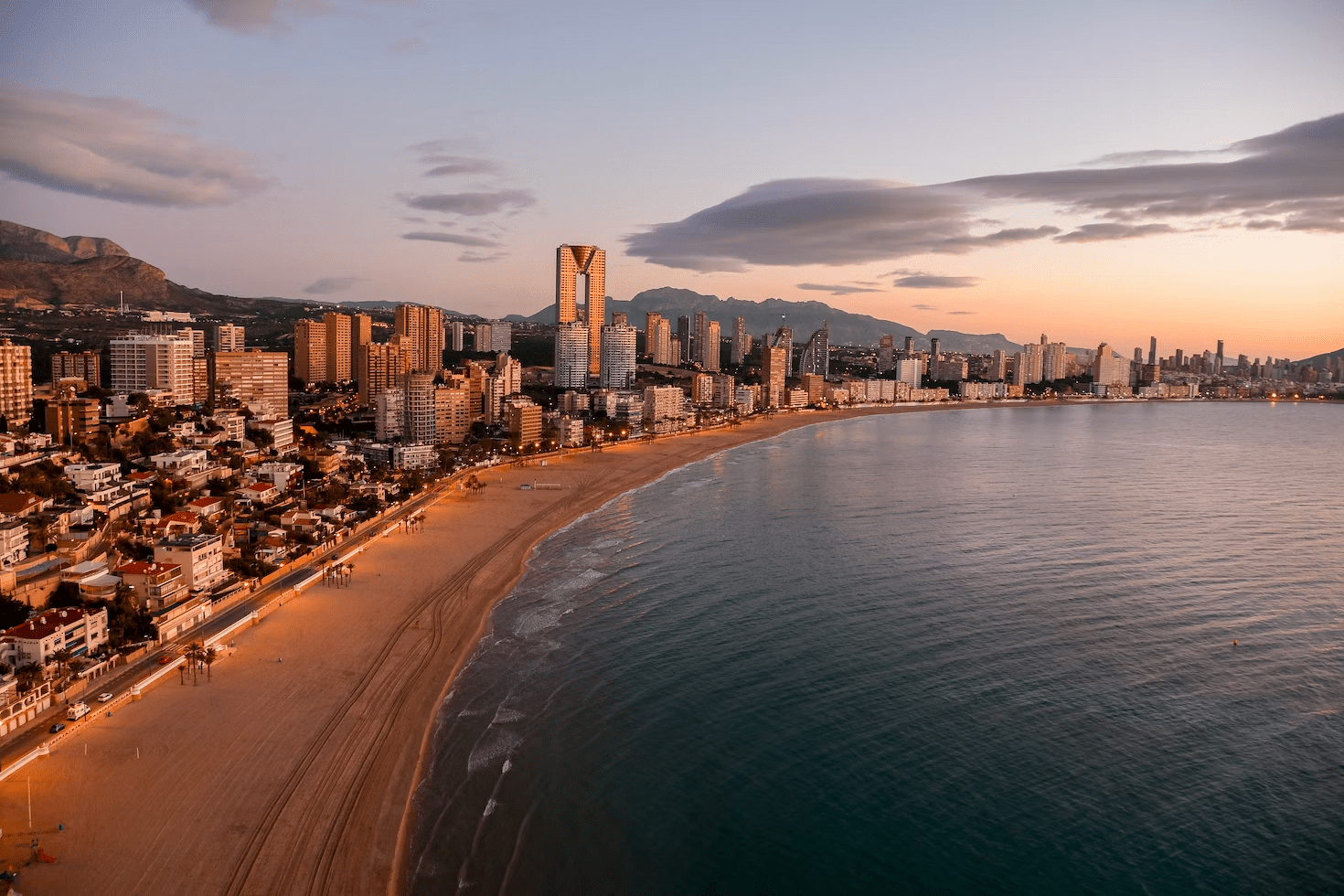 Best Place to go in Spain for outdoor lovers.
Named for its white sand beaches, Costa Blanca is a paradise for enjoying the outdoors. It has excellent weather all year, making it the ideal place for a beach holiday or embarking on the many other adventures awaiting you here.
The beach is a highlight at Costa Blanca. A dip in the Mediterranean Sea is the perfect remedy on a hot day. You have several options accessible from its coastal towns, including El Paradis at Villajoyosa, Playa El Altet at Alicante, and Playa de Los Locos at Torrevieja. Visitors can swim, kayak, or simply sunbathe on the sandy shores.
Take a break from the water and set off on off-road tours along the coast. This is one of the best things to do along Costa Blanca to explore the depths of the Guadalest Valley and hard-to-reach sites like the waterfalls tucked inside the Fuentes del Algar nature reserve.
Things to Know Before Visiting Spain for the First Time
Spain is the second-most visited country in the world (behind France), with more than 75 million visitors annually. If it's your first time visiting Spain, there are a few things to keep in mind to ensure you make it your most memorable trip yet. Regardless of where you plan on visiting, these tips will get you on your feet quickly to start exploring the best that Spain has to offer.
How much does it cost to visit Spain?
Spain has destinations to fit all budgets. Major cities like Madrid, Barcelona, and coastal resort towns have the highest prices, although overall cheaper than other popular European countries like the UK and France.
Prices for accommodations vary from cheap hostels that cost around $20 per night to luxury hotels that can easily go for well over $100 per night. A benefit to traveling in Spain is the relatively cheap food prices. You can find cheap tapas that cost $5-10 per plate and tasty Spanish wine for less than $5 per bottle. Using public transportation like the local metro system is also a great way to stay within your budget.
Is Spain safe?
One thing that surprises most people when visiting Spain is safety. Spaniards enjoy a different way of life, and busy city centers can see people of all ages enjoying dinner way past 10 pm and bar hopping until the early morning hours. Spain is overall safe, but use general caution when visiting busy areas or walking alone at night. Pickpocket and petty crimes are the most common, especially for visitors, so keep aware of your valuables like cameras and avoid anything too flashy.
When is the best time to visit Spain?
Spain is a year-round destination, with places like Seville and Costa Blanca welcoming tourists in any season. The peak travel time is during the summer when the weather is warmest. It's also when prices are highest for flights, accommodations, and tours may require pre-booking to guarantee your spot. Others prefer shoulder seasons like Spring and Fall when the weather is still nice, yet there are fewer crowds.