Cheapest Days for International Flights
PointsCrowd is a community-supported platform. When you apply for a credit card, make an order, or otherwise interact with the advertisers through the links on this page we may earn an affiliate commission. This helps us maintain and develop the platform further at no cost to you.
Booking an international flight can easily account for most of your trip budget. So, whether you're looking for flights across the pond between the Americas and Europe or long-haul flights to the other side of the world, any time you can find savings on flights, you should take advantage of the opportunity to book it! Which brings us to the questions on everyone's mind—what are the cheapest days for international flights, and what are the best ways to find discounts?
Many factors can affect flight prices when searching online for good deals, including the day you travel and how far in advance you book your trip. This guide will give you insight into the best times to book international flights, so you have more money to spend on having an enjoyable vacation.
What day of the week is the cheapest to fly internationally?
It's no secret that the flexible traveler always gets the best flight deals. Flying during non-peak days can save lots of money on your next trip. The cheapest flights are always on days with the least airport activity. In most cases, the cheapest days to fly internationally are Tuesday, Wednesday, and Saturday.
In contrast, the most expensive days to fly internationally are Friday and Sunday, when airports are busiest.
What is the cheapest month to fly internationally?
One of the best tools released by most online booking platforms is price charts. It lets travelers see price trends in determining the cheapest month to fly internationally. Just as the cheapest day works by finding flights at the least busy airport times, the cheapest months are always in non-peak travel seasons. If you want to score great deals on trips abroad, look for flights during January-March and September-October.
These travel times are during shoulder seasons when most people are working before busy summer or holiday travel. Keep in mind that holidays during these months, like Labor Day in September, can be more expensive.
Which airlines are the cheapest for international flights?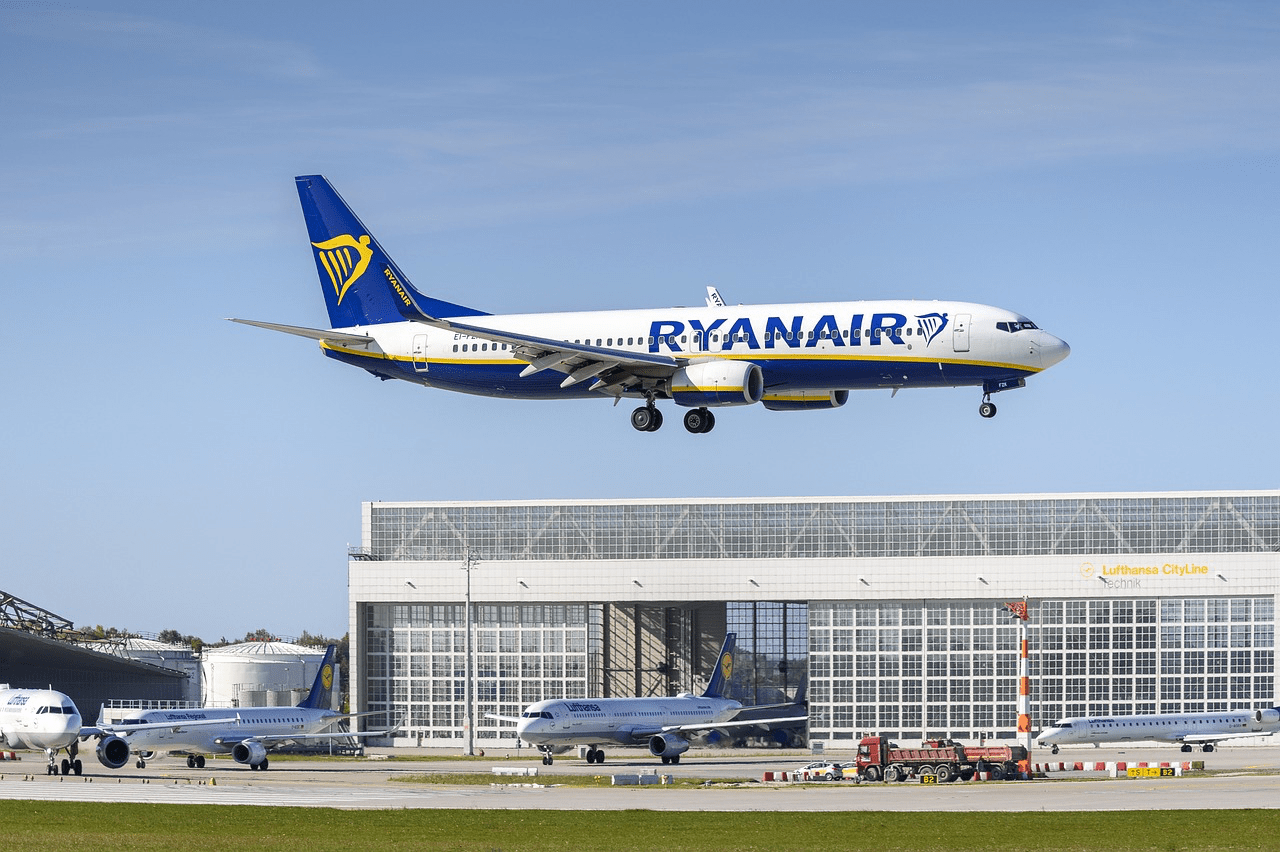 While major airlines offer incentives to keep their loyalty members booking with them even when traveling internationally, the best deals can be found on budget airlines. Here are a few airlines to consider with cheap international flights:
Spirit Airlines (Caribbean, Central America, South America)
Frontier Airlines (Caribbean, Central America)
RyanAir (Europe)
EasyJet (Europe)
AirAsia (Asia)
These airlines keep prices down by operating seasonal routes, utilizing alternative airports just outside of major cities, and reducing operational overhead with fewer amenities than competitors. However, traveling on them can be well worth the savings you'll get!
How to get discounts on international flights?
The internet is full of tips and tricks to save on travel. We'll save you the search and give you the best international flight booking sites so you can travel for cheaper.
Google Flights – Flexible search for best rates
Booking.com – save with flight + hotel package deals
Going.com (formerly Scott's Cheap Flights) – travel membership for flight deal alerts, including mistake fares
Wayaway.io – book international flights with cashback offers
Expedia.com – fully refundable International tickets and travel package deals
Momondo.com – see price comparisons between different airlines and nearby airports
Quora.com – forum to find deals and international travel tips
How far in advance should I book the cheapest international flight?
Forget about the concept of last-minute flight deals when it comes to travel. While these exist at times, the best way to find the cheapest flights is by booking well in advance. The closer to your travel date, the more expensive flight prices get.
A general rule of thumb is to look for international trips at least six months before your travel date. Although, consider setting price alerts at least one year out to begin getting an idea of ticket prices.
How to find cheap first-class airline tickets?
Cramped budget airline seats might be ok for short-haul domestic flights, but nobody wants to fly in those conditions on an international flight with 8+ hours in the sky. Make your trip more comfortable by treating yourself to cheap first-class international flights without the first-class price tag.
First Class cabins are designed for business travelers—as you can guess based on the ticket prices! Leisure travelers can enjoy all of its perks and luxuries by using a few of these tips:
Redeem points and miles for award travel to featured destinations
Subscribe to flight deal websites like Going.com and Secret Flying
Travel during the weekend when there are fewer expected business travelers
Is it cheaper to upgrade to first class after booking?
One way around expensive first-class ticket prices is by taking advantage of upgrades. The luckiest travelers can get a complimentary upgrade upon request. However, there are more sure-fire ways to get a seat in this coveted cabin.
Use airline status to request an upgrade to your cabin
Redeem miles to purchase an upgrade
Landing a first-class seat via these methods is substantially cheaper than booking a first-class ticket outright—sometimes even a free upgrade.
Bottom Line
Don't let expensive airline tickets deter you from traveling abroad. Staying flexible enables you to take advantage of hot deals and find the cheapest days for international flights. The best way to find flight deals is to stay updated on travel news to know when and where to travel next.
Have you recently scored an amazing deal on an international flight? Let us know in the comments.