Limited Time Up To 30% Points Transfer Offer for Chase Ultimate Rewards to Aeroplan Air Canada
PointsCrowd is a community-supported platform. When you apply for a credit card, make an order, or otherwise interact with the advertisers through the links on this page we may earn an affiliate commission. This helps us maintain and develop the platform further at no cost to you.
Air Canada, one of the latest airline partners with Chase Ultimate Rewards, is rewarding members with a bonus when transferring points. This limited-time offer is for up to 30% bonus Aeroplan points for Chase cardholders when combined with another running promotion.
We'll take a look at how to get the transfer point bonus and whether or not it's the best transfer partner for your Chase Ultimate Rewards points.
20% Bonus Aeroplan Points
Chase and Air Canada partnered in 2021 to allow members to exchange points between loyalty programs. The standard rate is 1 to 1, as with all other points partners. However, this offer adds 20% more points when transferring Ultimate Rewards for Aeroplan points from today through July 31, 2023.
That means for every 1,000 Chase points you transfer, you'll receive 1,200 Aeroplan points. Chase and Aeroplan points have nearly identical value estimates, 1.3-1.9 cents per point and 1.5-1.9 cents per point, respectively. So, the bonus increases the value of your points slightly.
The minimum transfer amount is 1,000 and increases by increments of 1,000.
Get an Extra 10% Bonus
If you're planning a larger points transfer, it may qualify for another running promotion offered by the transfer partners. Members transferring more than 50,000 Chase Ultimate Rewards Points for Aeroplan points will get an additional 10% bonus on top of the 20% transfer bonus offer. It brings the total transfer bonus to 30%!
Transferring the 50,000 points minimum will give 65,000 Aeroplan points. With a deal this good, the maximum number of bonus points you can receive in one calendar year is capped at 25,000. That's transferring approximately 83000 Chase points for 107,900 Aeroplan points (24,900 bonus points).
The 10% bonus points offer runs until December 31, 2023. Members can still get the bonus even after the limited-time 20% bonus ends in July.
What Credit Cards Are Eligible for the Points Transfer Bonus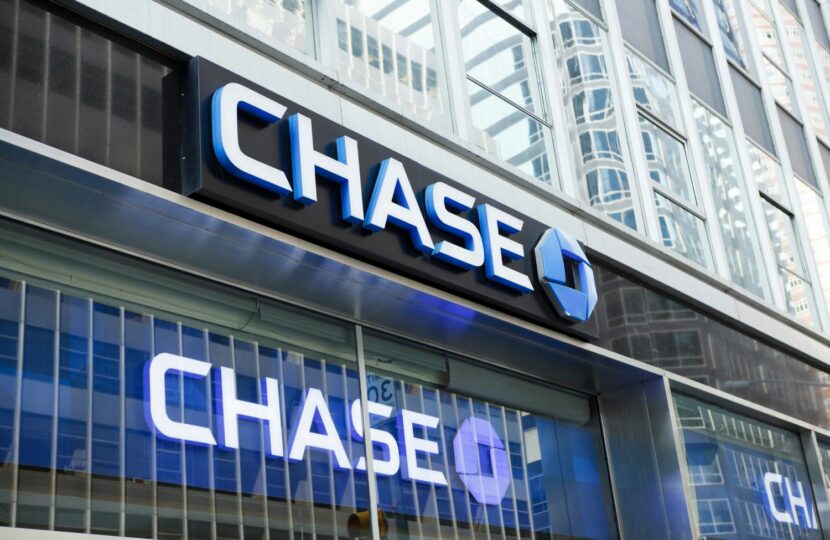 Chase limits the points transfer bonus to select credit cardholders:
Credit cardholders must also be members of the Air Canada Aeroplan frequent flyer program. Here are the steps to transfer points:
Login to your account on Chase Ultimate Rewards
Open the menu and click 'Transfer to Travel Partners
Find 'Air Canada Aeroplan' in the list of transfer partners
Enter Aeroplan frequent flyer details to confirm the account recipient
Enter the number of transfer points (increments of 1,000)
Review details and click confirm.
Point transfers typically happen immediately but may take up to two days. Also, point transfers are final and irreversible. Before transferring, ensure that Air Canada has your preferred travel destination and benefits over other Chase transfer travel partners.
Travel Air Canada and Other Airlines Partners
The Chase Ultimate Rewards portal gives members access to exclusive travel deals redeemable with Chase points. The portal only supports booking flights with a handful of airlines—Delta, United, American, and JetBlue. Thanks to transfer partners, members can exchange their points and take advantage of reward flights on Air Canada and its partner airlines.
Air Canada has a route to more than 1,300 destinations worldwide, including North America, the Caribbean, Australia, Europe, and more. Additionally, it's part of the Star Alliance Network with 45+ partnering airlines, including Lufthansa, Turkish Airlines, Avianca, Air China, United, Singapore Airlines, TAP Air Portugal, South African Airways, and more.
Aeroplan members can refer to the program's Flight Reward Chart to estimate how many Chase Ultimate Rewards points they must transfer for flying Air Canada or partner airlines.
Based on the chart, traveling economy between North America and Europe(Atlantic zones) on a trip over 4,000 miles (Chicago to Paris is 4,130 miles) will cost:
40k-70k Aeroplan points on Air Canada
40k Aeroplan points on partnering airlines (excluding Emirates Airlines)
You only need to transfer 34,000 Chase Ultimate Rewards points for 40,800 Aeroplan points through this limited-time 20% transfer bonus. You will receive 70,200 Aeroplan points when transferring only 54,000 Chase points with a 30% transfer bonus rate (over 50,000 points transfer).
Click here to view Flight Reward Charts for all the airline's travel zones to plan your points transfer.
Should You Transfer Points to Air Canada?
Members cannot transfer Aeroplan points back to Chase points, so consider other alternatives before deciding. Chase has 14 transfer partners, including 11 airlines and three hotels. These partners also offer a standard 1:1 points transfer. Compare the above Aeroplan points transfers to these trip ideas:
Transfer 48,000 Chase points to Marriott for five nights in Ankara, Turkey, at the JW Marriott Hotel Ankara for 48,000 Marriott Bonvoy points
Transfer 45,000 Chase points to United MileagePlus miles and redeem them for an economy flight from Chicago to São Paulo, Brazil, for 45,000 miles.
Transfer 16,000 Chase points to JetBlue TrueBlue miles and redeem them for an economy flight from San Francisco to Cancun, Mexico, at 15,600 miles
While these transfer partners aren't currently offering transfer bonuses, it doesn't take as many points to experience the bucket-list trips.
Bottom Line
The 20% transfer bonus between Chase Ultimate Rewards and Air Canada Aeroplan lasts until July 31. Members can combine with the 10% bonus and enjoy the 10% bonus through the end of the year.
Since point values are nearly the same, it's beneficial to transfer now with up to 30% if you have plans to travel on Air Canada or other airline partners. However, Chase has several other transfer partners and even its own travel portal to provide other trip alternatives that could be a better use for redeeming your points.
Let us know if you prefer Air Canada or another Chase travel partner for point transfers.